March 08, 2019
Our International Women's Day BOMBSHELL
For International Women's Day 2019, we're sharing a playlist of Science on Screen videos celebrating some too-often HIDDEN FIGURES of research: women in STEM.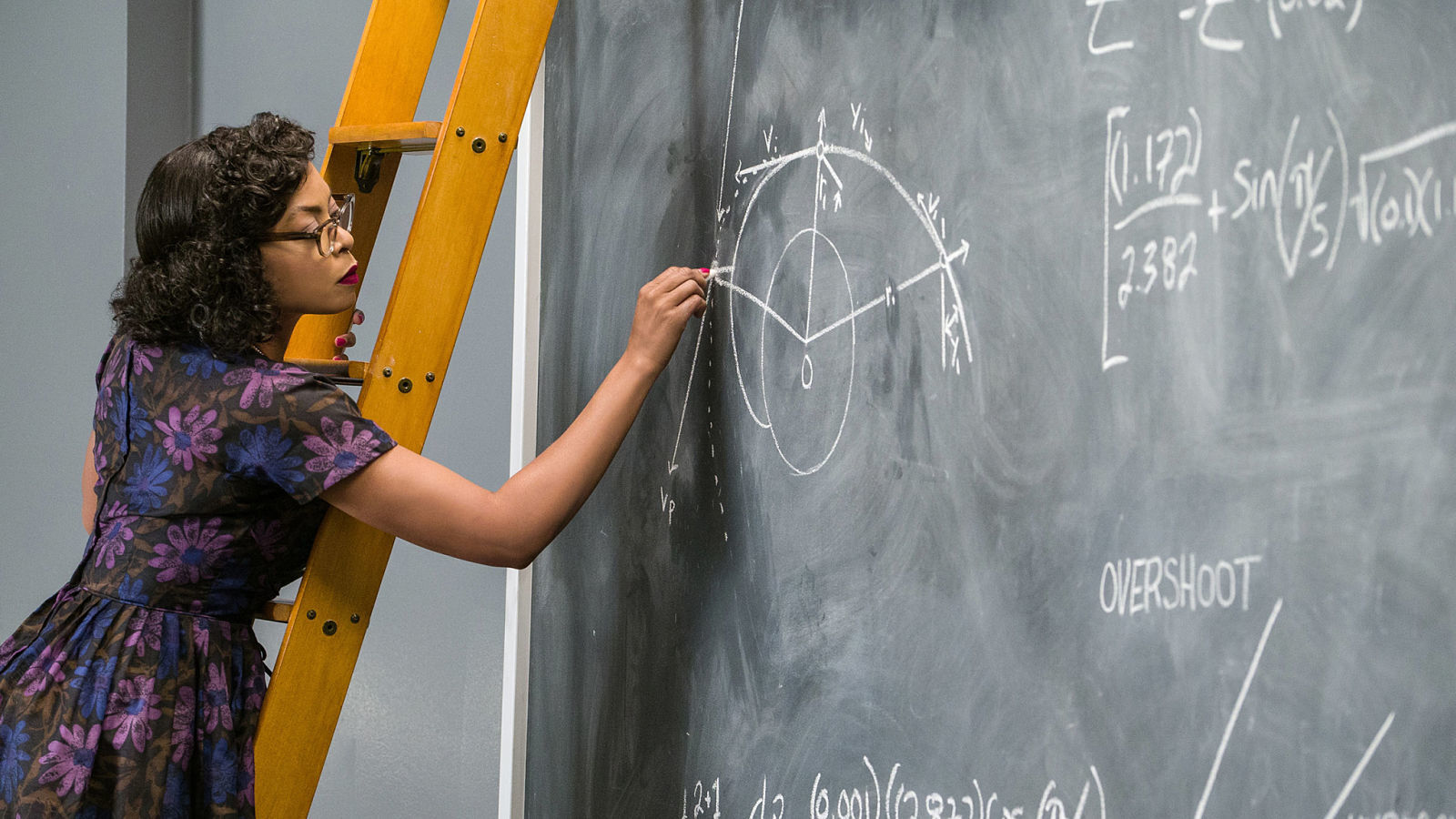 In 2017, two films brought overlooked contributions of female scientists to the light of the big screen: the hit biopic HIDDEN FIGURES and the documentary BOMBSHELL: THE HEDY LAMARR STORY.
Science on Screen grantee theaters have used these films and others as a springboard to launch conversations about the contributions and continuing challenges of women working in STEM fields. For International Women's Day, we share these panels of accomplished women in STEM discussing their experiences and hopes for the future.

Hidden Figures
This award-winning film tells the story of a team of African American women working for NASA in the 1960s who were instrumental in launching the program's first successful space missions.
Panels:
Real Art Ways of Hartford, Connecticut, hosted a panel discussion with accomplished and experienced Hartford-based women of color who excel in STEM occupations.
Featuring:
Leticia Colon de Mejias, Founder & CEO of Energy Efficiencies Solutions
Melissa Strother, Senior Actuarial Consultant at Travelers Insurance Company
Tysha Wiggins, FAA Private Pilot for Pegasus Air Charter at Hartford-Brainard Airport
Carla Gunn, Partner at Manchester OB-GYN
Shakira Ramos, Fleet Manager for the Aviation and Aerospace Departments of Pratt and Whitney
Anjanette Ferris, Cardiologist and Assistant Professor of Medicine in the Division of Cardiology at University of Connecticut's Pat and Jim Calhoun Cardiology Center
Sandra S. Inga, STEM Director for the Hartford Public Schools
In Nashville, Tennessee, the Belcourt Theatre hosted a discussion of the role of women—particularly women of color—in STEM, and how those roles have evolved and changed over time.
Featuring:
Jedidah Isler, Postdoctoral Fellow in Astronomy and Astrophysics at Vanderbilt University and Host/Executive Producer of "Vanguard: Conversations with Women of Color in STEM"
Tiffany Russell Lockett, Solar Sail Lead Systems Engineer for NASA's Near Earth Asteroid Scout Flight Mission
Nicole M. Joseph, Assistant Professor of Mathematics Education at Vanderbilt University's Peabody College of Education and Human Development
Bombshell: The Hedy Lamarr Story

This fascinating documentary revealed famous Hollywood star Hedy Lamarr's secret identity as a technological trailblazer whose inventions form the basis of modern WiFi, GPS, and Bluetooth systems.
Panels
Indiana University Cinema in Bloomington, Indiana, hosted a panel to discuss the history and current status of women in STEM fields as researchers, leaders, and pioneers.
Featuring:
Laurie Burns McRobbie, First lady of Indiana University and Advisory Council Chair for the Indiana University Center of Excellence for Women in Technology
Sharlene Newman, cognitive neuroscientist in the Department of Psychological and Brain Sciences and Associate Vice Provost for Undergraduate Education at Indiana University
Teddie Phillipson-Mower, Associate Director of the College of Arts and Sciences Office of Science Outreach at Indiana University
Maria del Valla Coello, physics and astrophysics undergraduate student at Indiana University​​
Gold Coast Arts Center of Great Neck, New York, invited a scientist and journalist to discuss with the filmmakers the expectations attached to gender and appearance in the worlds of science and art, and how those expectations betrayed the diverse genius of legendary beauty and clandestine engineer Hedy Lamarr.
Featuring:
Diane Masciale, Vice President & General Manager of WLIW21 and Executive Producer of local productions at WNET
Alexandra Dean, Director of BOMBSHELL
Christine Metz, Professor at the Feinstein Institute for Medical Research and Professor at the Zucker School of Medicine at Hofstra/Northwell
Fleming Meeks, financial journalist, advisor on BOMBSHELL, and interviewer of Miss Lamarr
CODE: Debugging the Gender Gap

This 2016 documentary exposes the dearth of female and minority software engineers and explores the reasons for this gender gap and digital divide.
Panels:
The California Film Institute of San Rafael, California, hosted a panel discussion focused on the role of women and minorities in technology.
Featuring:
Danielle Feinberg, Director of Photography (Lighting) for Pixar Animation Studio
Rayona Sharpnack, CEO and Founder of the Institute for Gender Partnership
Roz Ho, Vice President of Ericsson TV Platforms
Marco della Cava; Science and Technology Reporter for USA Today
Michigan Theater in Ann Arbor, Michigan, hosted a discussion with women working in technology.
Featuring:
Katy Lind, Employee Success Manager at Duo Security
Erika Carlson, Director of Apprenticeship and Training at Detroit Labs
Nikki Evelyn, Application Developer at Detroit Labs
Sally Carson, Product Design Manager at Duo Security
Annie Sullivan, Staff Software Engineer at Google
Marie Curie

This 2016 film follows physicist and chemist Marie Curie as she struggles for recognition in the male-dominated science community in early 20th-century France.
Panel:
The Film Society of Minneapolis St. Paul in Minneapolis, Minnesota, hosted a panel discussion of the gender gap in science, technology, engineering, and mathematics, and what initiatives are underway to promote greater equality.
Featuring:
Kaye Smith, Assistant Professor of Physics at St. Catherine University
Kristine Pelatt, Assistant Professor of Mathematics at St. Catherine University
Kristen Womack, Product Manager / Web & API Consultant and Co-Founder of Hack the Gap