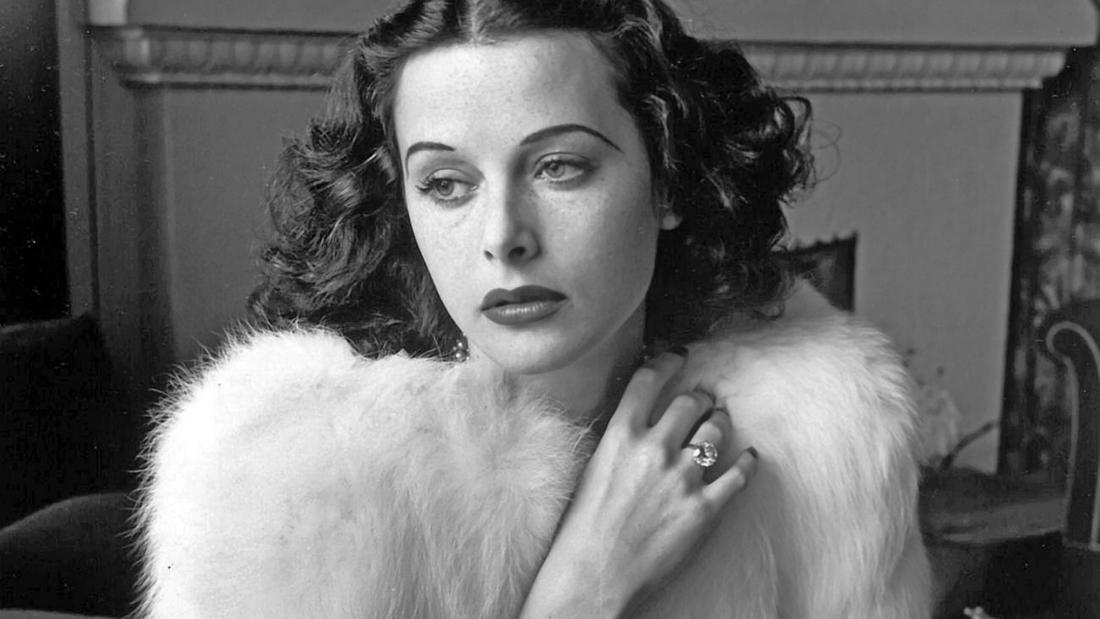 2017
moderated by
Diane Masciale
Vice President & General Manager of WLIW21; Executive Producer of local productions at WNET
with
Alexandra Dean
Director of BOMBSHELL
and
Christine Metz
Professor at the Feinstein Institute for Medical Research; Professor at the Zucker School of Medicine at Hofstra/Northwell
and
Fleming Meeks
Financial journalist; Advisor on BOMBSHELL and interviewer of Miss Lamarr
Bombshell: The Hedy Lamarr Story—

Brains and beauty: Gender stereotypes in science and the arts
Program Description
Career scientists, journalists, and filmmakers discuss the expectations attached to gender and appearance in the worlds of science and art--and how those expectations betrayed the diverse genius of legendary beauty and clandestine engineer Hedy Lamarr.
Film Synopsis
This documentary reveals the Hedy Lamarr hidden behind the famously beautiful Hollywood star's glamorous image: a technological trailblazer whose inventions form the basis of modern WiFi, GPS, and Bluetooth systems.
Startlet. Screen Siren. The Most Beautiful Woman in the World. All phrases used to describe 1940's Hollywood actress Hedy Lamarr. Alexandra Dean's illuminating documentary adds Inventor to the list. Known for her matchless beauty and electric screen persona, Lamarr's legion of fans never knew she possessed such a beautiful mind. An Austrian Jewish émigré who acted by day and drew mechanical and electronic inventions by night, Lamarr came up with a "secret communication system" to help the Allies to beat the Nazis. Weaving in Lamarr's own voice from archival recordings, Dean reveals how Lamarr gave her patent to the Navy, received no credit for her contributions, and wound up impoverished in her latter years. Bombshell: The Hedy Lamarr Story is a film for lovers of history, Hollywood, and science.
-Tribeca Film Festival
About the Speaker
Diane Masciale is vice president and general manager of WLIW21 and executive producer of local productions at WNET, parent company of WLIW21 and THIRTEEN, and operator of NJTV. A Long Island native, Masciale is responsible for day-to-day operations of WLIW21, the country's 4th most-watched PBS station. As executive producer, she also oversees local productions for all three stations, including the Emmy Award-winning Treasures of New York, an original series showcasing New York's cultural icons, and MetroFocus, a daily television and multi-platform news magazine. Masciale also is host and executive producer of WLIW Arts Beat, which showcases local arts as well as arts and culture from the region and across the country.
Alexandra Dean is an Emmy® award-winning journalist and producer. She produced news-magazine documentaries for PBS before becoming a series and documentary producer at Bloomberg television, producing the series Innovators, Adventures and Pursuits. She also writes about invention for Businessweek magazine. Today she is a founding partner at Reframed Pictures.
Dr. Christine Metz is currently a professor at the Feinstein Institute for Medical Research and professor at the Zucker School of Medicine at Hofstra/Northwell. In addition, she is the director of research for the Department of OB-GYN at NSUH and LIJMC (Northwell Health). She has also served as president of Advancing Women in Science and Medicine. Dr. Metz graduated from Cornell University with BS and MS degrees and she completed her PhD in Immunology/Pathology at New York University. She began her scientific career studying the role of macrophage migration inhibitory factor in numerous inflammatory conditions. In 2001, Dr. Metz established her laboratory at the The Feinstein Institute for Medical Research.
Fleming Meeks is a specialist in media relations and content. A 30-year veteran financial journalist, he joined Rooney Partners as an Associate in 2017 to expand outreach to the financial media and to work closely with clients on content generation. Prior to joining Rooney Associates, he worked for Dow Jones for 18 years, the last six as executive editor of Barron's, where he oversaw the highly profitable magazine's editorial content and drove its unmatched investment coverage. Fleming served as an advisor and appeared on camera in Bombshell: The Hedy Lamarr Story. His extensive recorded interviews with Miss Lamarr, conducted for a 1990 article in Forbes, served as the backbone of the award-winning documentary.