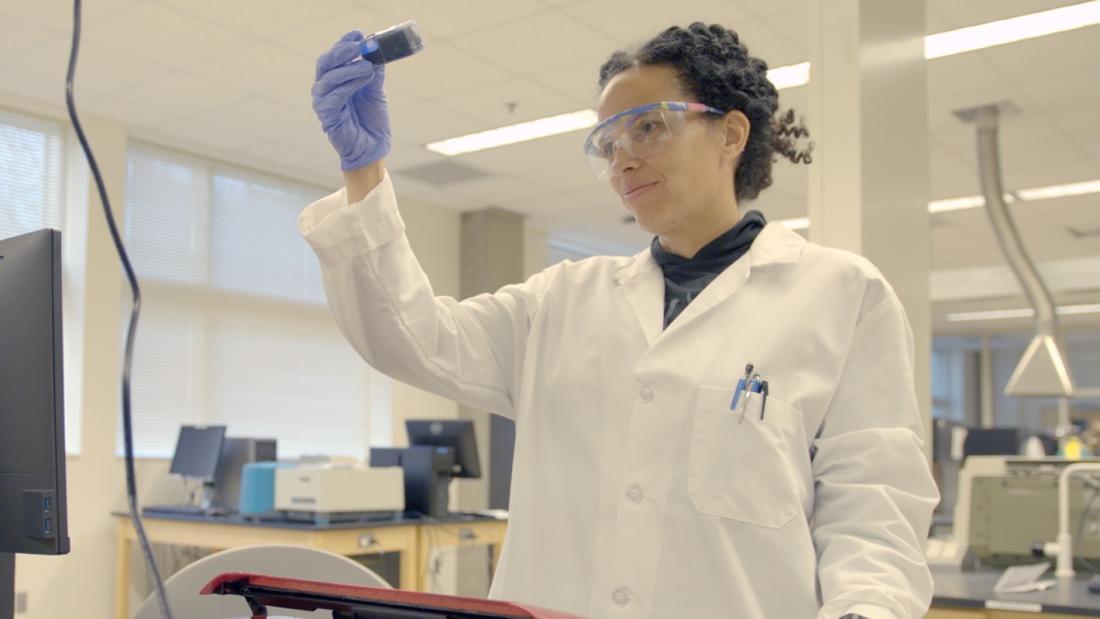 2023
with
Tamara Hendrickson
Associate Professor of Chemistry, Wayne State University
Picture a Scientist—

Women in STEM
Program Description
Wayne State University Associate Professor Tamara Hendrickson has faced gender bias throughout her academic career and is committed to expanding everyone's idea of who is and can be a scientist. She recounts her career trajectory, the challenges she's confronted, and how she and other women in STEM are making the path smoother for everyone.
Film Synopsis
Through their personal stories and thoroughly researched data, three scientists discuss the deeply entrenched problems of sexual harassment and gender inequality against women that are no less prevalent in science than they are in pop culture and corporate America.
PICTURE A SCIENTIST chronicles the groundswell of researchers who are writing a new chapter for women scientists. Biologist Nancy Hopkins, chemist Raychelle Burks, and geologist Jane Willenbring lead viewers on a journey deep into their own experiences in the sciences, ranging from brutal harassment to years of subtle slights. Along the way, from cramped laboratories to spectacular field stations, we encounter scientific luminaries - including social scientists, neuroscientists, and psychologists - who provide new perspectives on how to make science itself more diverse, equitable, and open to all.
About the Speaker
Professor Tamara Hendrickson's biochemistry research interests are protein translation and modification. She is deeply engaged in diversity, equity, and inclusion efforts at WSU, with a particular interest in women in science, technology, engineering, and math (STEM). Hendrickson holds a B. A. from Wellesley College, a Ph.D. from California Institute of Technology, and was a National Institutes of Health Postdoctoral Fellow at both Massachusetts Institute of Technology and the Scripps Research Institute. She began her academic career at Johns Hopkins University and started teaching at WSU in 2008. A former or current resident of four states that start with M — Minnesota, Massachusetts, Maryland, and Michigan — she lives in Grosse Pointe and loves all animals, especially cats.