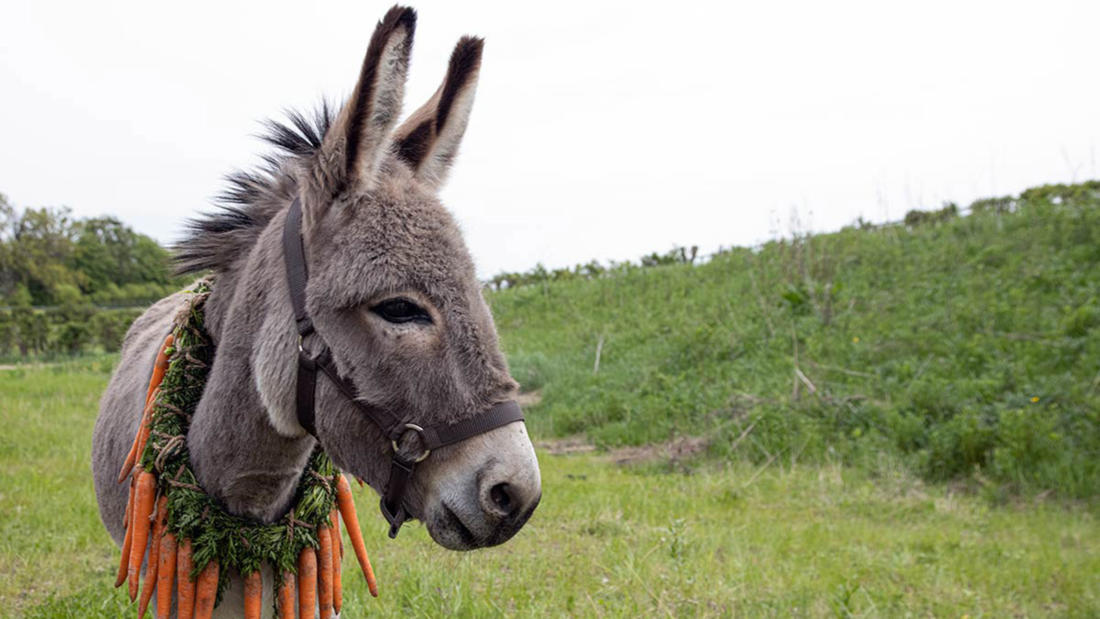 2023
with
Kate Barker
Zen Donkey Experience
EO—

Tearing down misconceptions and building awareness on the nature of donkeys
Program Description
Donkeys are having a moment in cinema. With two Academy Award nominated films, EO and The Banshees of Inisherin, featuring donkeys as central characters, audiences are starting to think of these commonly misunderstood creatures in a new light. In a special pre-show presentation before the film EO, Zen Donkey Experience founder Kate Barker debunks common myths and explores the physical and psychological truisms of the species.
Presented as part of the 2023 National Evening of Science on Screen.
Film Synopsis
Follow a donkey who encounters good and bad people on his journeys and experiences joy and pain, while you explore a vision of modern Europe through his eyes.

After being removed from the traveling circus, the only life he's ever known, a nomadic gray donkey (EO) begins a trek across the Polish and Italian countryside, experiencing cruelty and kindness in equal measure, all the while observing the follies and triumphs of humankind. Loosely inspired by Robert Bresson's Au hasard Balthazar, Skolimowski's film puts the viewer in the perspective of its four-legged protagonist. EO's journey speaks to the world around us, an equine hero boldly pointing out societal ills, and serving as warning to the dangers of neglect and inaction, all while on a quest for freedom.
Photo credit: Janus Films