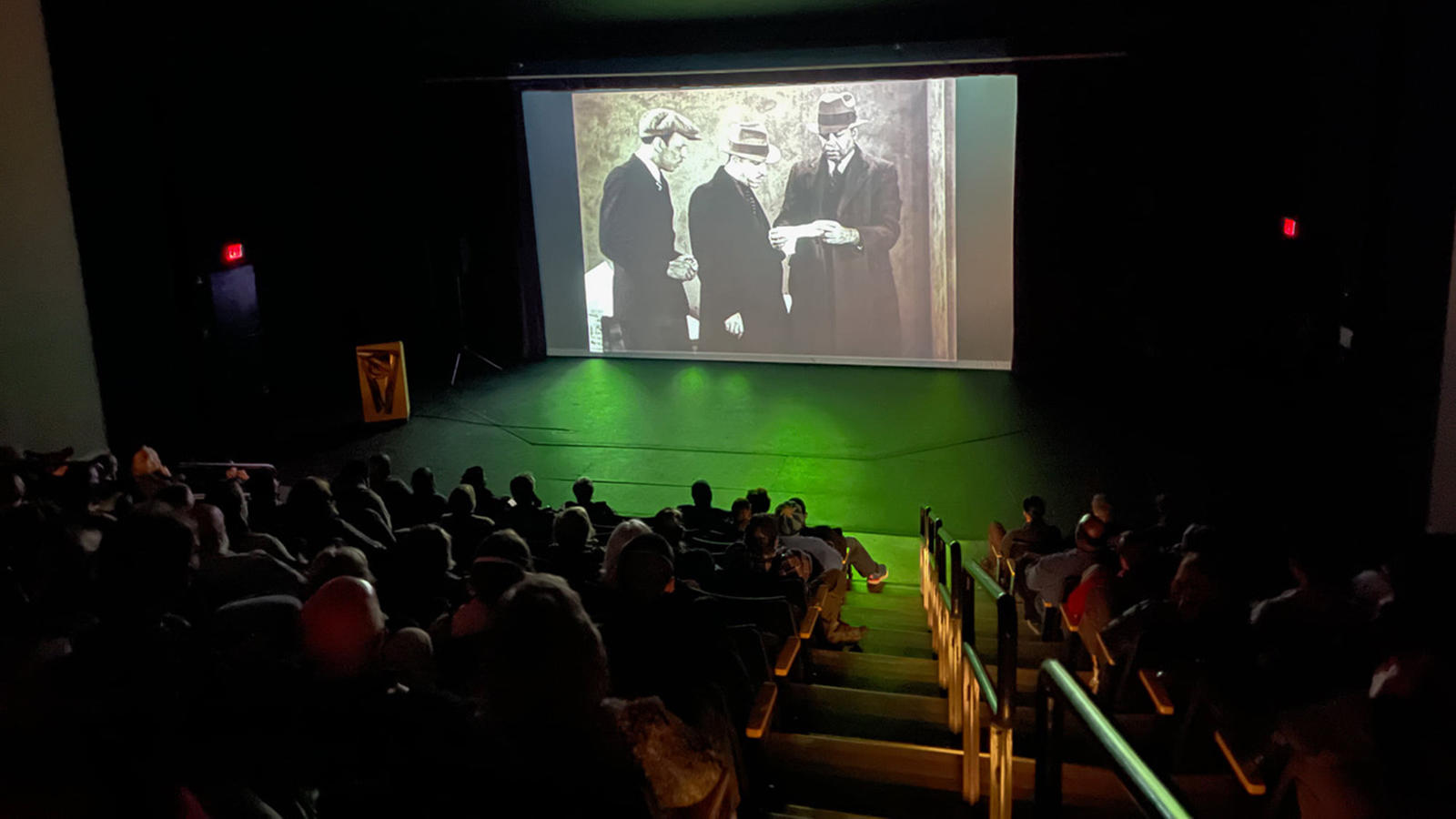 Lawrence Arts Center
The Lawrence Arts Center provides contemporary exhibitions, performances, and arts education for individuals of all ages and backgrounds in a 40,000-square-foot, state-of-the-art modern building. The facility contains a 300-seat theater, a black box theater, four exhibition galleries, two dance studios, a digital media lab, graphics and printmaking studio, photography darkroom, ceramics studio, writing lab, preschool and kindergarten classrooms with outdoor creative play spaces, painting studio, and two additional visual arts studios.
In 2011, the Lawrence Arts Center developed the Free State Festival, a weeklong celebration of film, music, art, and ideas that has grown into a signature annual event that attracts visitors throughout the state of Kansas as well as the Midwest region. The Free State Festival demonstrates the Arts Center's commitment to investing in community artists, the economic power of art, and its central role in creating a great city to live and work in.
Driven by high demand for Arts Center programs, in 2022, the Arts Center expanded to 10th & Mass Studios with classrooms and performance spaces for dance and theatre classes, small audience productions, community events, and the home of Lawrence's first microcinema. This energetic and intimate satellite space at the Arts Center's 10th & Mass Studios location will keep audiences connected by building community and presenting cinema in new and unexpected ways. From live music pre-shows to post-show discussions and accompanying art exhibitions, programming will pick up on the Free State Festival Festival's commitment to diversity and highlights its organizers' commitment to social justice and community engagement.
Follow: @lawrenceartscenter @freestatefest