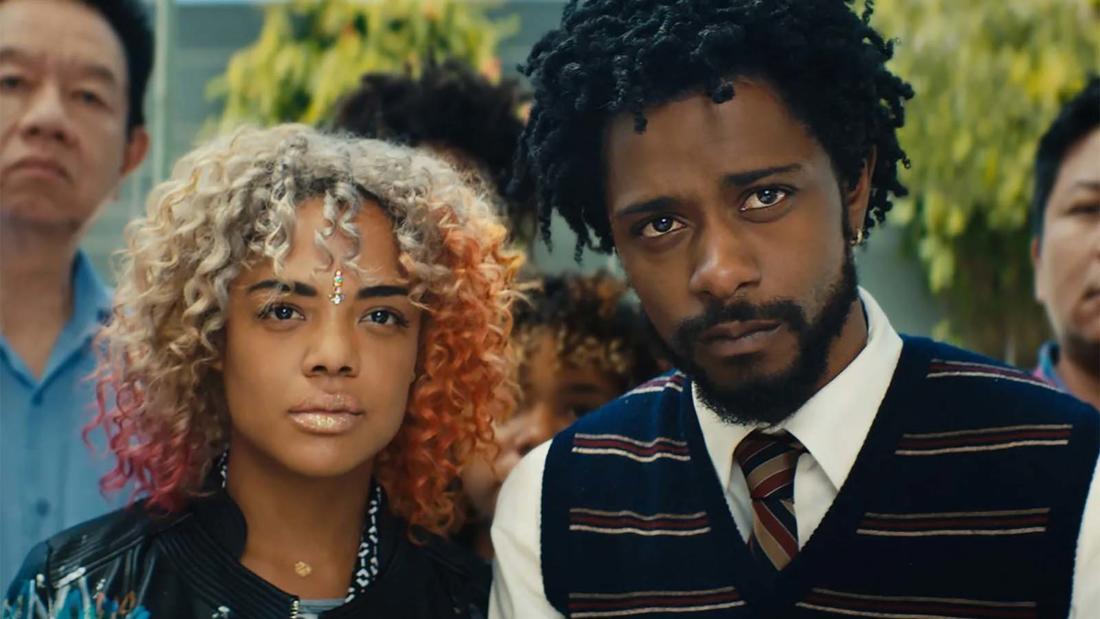 2022
with
Michel DeGraff
Professor of Linguistics at MIT; Co-Founder and Co-Director of the MIT-Haiti Initiative
Sorry To Bother You—

Language rights as human rights
Film Synopsis
In an alternate present-day version of Oakland, telemarketer Cassius Green discovers a magical key to professional success, propelling him into a universe of greed.

In an alternate reality of present-day Oakland, California, Lakeith Stanfield plays telemarketer Cassius Green, whose fortunes improve when he adopts a "white voice". Shortly thereafter, he falls under the spell of Steve Lift (Armie Hammer), a cocaine-snorting CEO who offers him a salary beyond his wildest dreams. Cassius must decide whether financial success is worth sacrificing both his ideals and the love of his life, his free-thinking, anti-capitalist girlfriend, Detroit (Tessa Thompson). Directed by legendary Oakland musician Boots Riley, Sorry to Bother You is a cheerfully anarchic satire of capitalism run amok and one of the most excitingly original films of the past decade.
Photo credit: Annapurna Pictures

About the Speaker
Michel DeGraff is Professor of linguistics at MIT, co-founder and co-director of the MIT-Haiti Initiative and founding member of Akademi Kreyòl Ayisyen. His research contributes to an egalitarian approach to Creole languages and their speakers. His writings also engage intellectual history and critical race theory , especially the links between power-knowledge hierarchies and (mis)representations/(mis-)uses of Creole languages and their speakers. His work is anchored in a broader agenda for human rights and social justice, with his native Haiti as one spectacular case of a post-colony where the national language spoken by all (Haitian Creole) is systematically disenfranchised while the (former) colonial language spoken by few (French) is enlisted for élite closure and political and geo-political domination. This devalorization of Kreyòl in Haiti and other non-colonial languages worldwide, especially in the Global South, is part systematic patterns of white supremacy with language, linguistics and other scientific disciplines as tools for empire. Michel DeGraff tackles these political challenges heads-on as he unveils age-old scientific-looking myths about Creole languages and as he engages MIT-Haiti in a broad campaign to democratize access to quality education in Haiti. MIT-Haiti effectively sets up a model for other communities in the Global South where language is often used as a pernicious tool for hegemony and exploitation, especially in the context of education and other spheres where knowledge and power are created and transmitted.