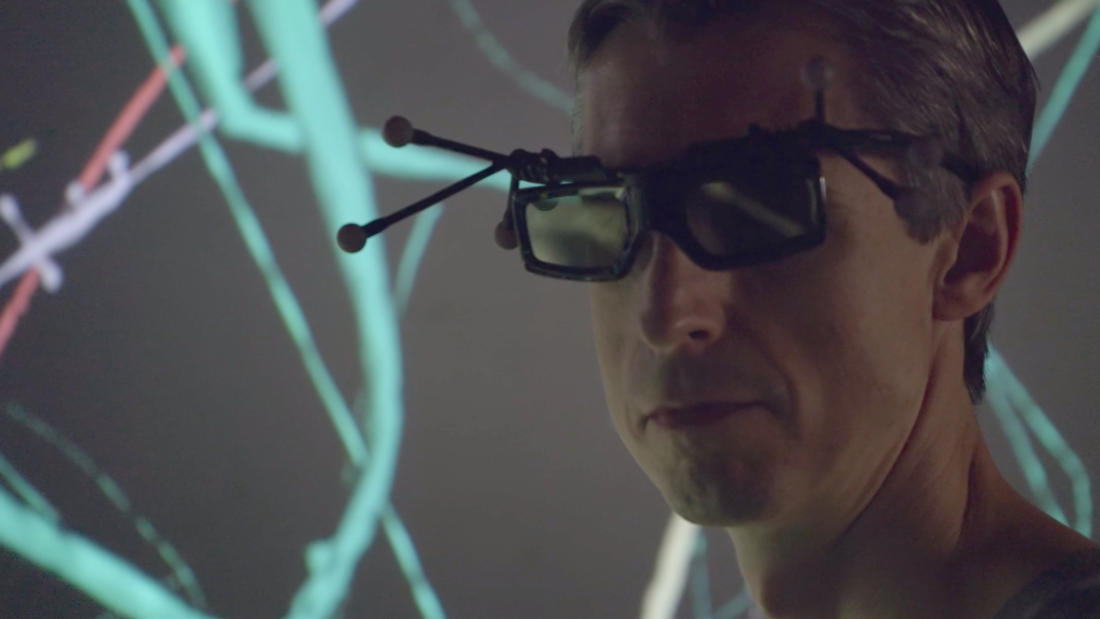 2021
with
Noah Hutton
Writer and director, IN SILICO
and
Werner Herzog
Acclaimed filmmaker
moderated by
Molly Webster
Senior correspondent, RadioLab
In Silico—

Hutton and Herzog on IN SILICO
Program Description
Noah Hutton's IN SILICO shares many themes with the films of Werner Herzog: single-minded pursuit of a goal, ambition, hubris, and the space where humankind confronts the rest of the natural world. In this live-streamed, nationwide virtual Science on Screen event, the two directors converse on IN SILICO and more.
Film Synopsis
Will the Blue Brain Project—a highly publicized billion-euro effort to create a complete digital simulation of the human brain—revolutionize neuroscience or fall victim to hype, criticism, and its own ambitions?
A young filmmaker sets out to document a brilliant neuroscientist who has become frustrated with his field's status quo. With time elapsing and millions of dollars on the line, In Silico explores an audacious 10-year quest to simulate the entire human brain on supercomputers. Along the way, it reveals the profound beauty of tiny mistakes and bold predictions—a controversial space where scientific process meets ego, and where the lines between objectivity and ambition blur.
Banner image courtesy of filmmakers
About the Speaker
Noah Hutton is a writer and director of documentary and narrative films. He was nominated for the 2021 Independent Spirit Award for Best First Screenplay for Lapsis, a sci-fi feature he wrote, directed, scored, and edited, which premiered in the narrative feature competition at SXSW 2020 and was acquired by Film Movement for theatrical release in 2021. In 2020 he completed In Silico, a ten-year documentary begun in 2009 and supported by Sandbox Films and the Alfred P. Sloan Foundation about a ten-year project to simulate the human brain on supercomputers. Previously he directed the documentary features Deep Time (SXSW 2015) and Crude Independence (SXSW 2009).
Werner Herzog was born in Munich on September 5, 1942. He grew up in a remote mountain village in Bavaria and studied history and German literature in Munich and Pittsburgh. He made his first film in 1961 at the age of 19. Since then he has produced, written, and directed more than sixty feature and documentary films, such as Aguirre der Zorn Gottes (AGUIRRE, THE WRATH OF GOD, 1972), Nosferatu Phantom der Nacht (NOSFERATU, 1978), FITZCARRALDO (1982), Lektionen in Finsternis (LESSONS OF DARKNESS, 1992), LITTLE DIETER NEEDS TO FLY (1997), Mein liebster Feind (MY BEST FIEND, 1999), INVINCIBLE (2000), GRIZZLY MAN (2005), ENCOUNTERS AT THE END OF THE WORLD (2007), and Die Höhle der vergessenen Träume (CAVE OF FORGOTTEN DREAMS, 2010). Werner Herzog has published more than a dozen books of prose, and directed as many operas. He lives in Munich and Los Angeles.
Molly Webster is the senior correspondent at Radiolab.
After completing a degree in biology, Molly pursued science journalism, writing for outlets such as Scientific American and National Geographic Adventure. Her ability to comprehend and totally immerse herself in complicated issues has helped Radiolab investigate international surrogacy, the price of a human life, and one very special jar. She has adapted her audio and written work for the stage, performing in theaters from BAM to TED.
A frequent guest host on Radiolab, she developed, produced, and hosted our first-ever special series, Gonads—a critically acclaimed podcast and live event series about the parts of us that make more of us.