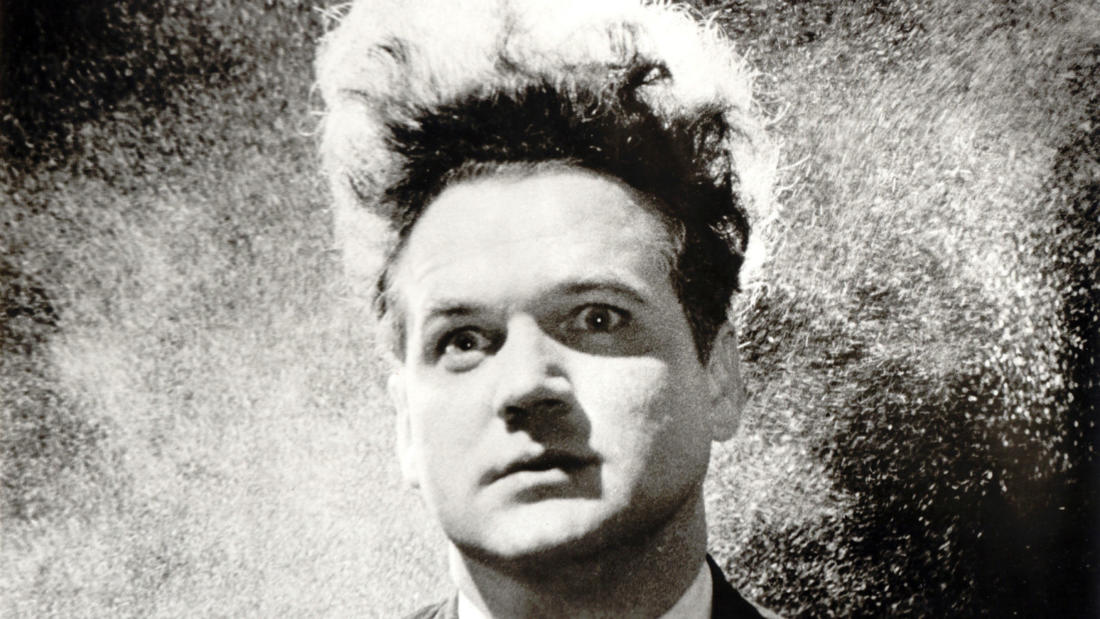 2021
with
Amir Raz
Professor of Psychological and Brain Sciences and Director of the Brain Institute, Chapman University; Professor in the Department(s) of Psychiatry (Psychology, Neurology and Neurosurgery), McGill University
Eraserhead—

[DRIVE-IN] The nocturnal odyssey of the cognitive brain
Program Description
Psychology and brain science expert Amir Raz, whose research spans the cognitive neuroscience of attention, placebos, and altered planes of consciousness, brings his expertise—and his experiences as a former magician and musician—to bear on observations and interpretations of Lynch's cinematic dreamscape.
Presented as part of the 2021 National Evening of Science on Screen.
Film Synopsis
David Lynch's surreal first feature is a bizarre and disturbing look into a man's fear of parenthood.
A dream of dark and troubling things . . .
David Lynch's 1977 debut feature, Eraserhead, is both a lasting cult sensation and a work of extraordinary craft and beauty. With its mesmerizing black-and-white photography by Frederick Elmes and Herbert Cardwell, evocative sound design, and unforgettably enigmatic performance by Jack Nance, this visionary nocturnal odyssey continues to haunt American cinema like no other film. [Criterion Collection]
Henry (John Nance) resides alone in a bleak apartment surrounded by industrial gloom. When he discovers that an earlier fling with Mary X (Charlotte Stewart) left her pregnant, he marries the expectant mother and has her move in with him. Things take a decidedly strange turn when the couple's baby turns out to be a bizarre lizard-like creature that won't stop wailing. Other characters, including a disfigured lady who lives inside a radiator, inhabit the building and add to Henry's troubles.
Banner image courtesy of Libra Films International/Photofest
About the Speaker
Dr. Amir Raz is professor of psychological and brain sciences and director of the Brain Institute at Chapman University, and professor in the Department(s) of Psychiatry (Psychology, Neurology and Neurosurgery) at McGill University (Canada). His research spans the cognitive neuroscience of attention, placebos, and altered planes of consciousness.
Dr. Raz is a world leader in unlocking the brain substrates of attention and consciousness. Dr. Raz's research interests span the neural and psychological substrates of attention, suggestion, placebos, and self-regulation. A former magician and musician, he also conducts research into the cognitive neuroscience of deception, ownership, altered consciousness, and atypical cognition. Using imaging of the living human brain, genetics, and other techniques, his research brings together basic and clinical science. Learn more at https://braininstitute.us/people/faculty/amir-raz/.