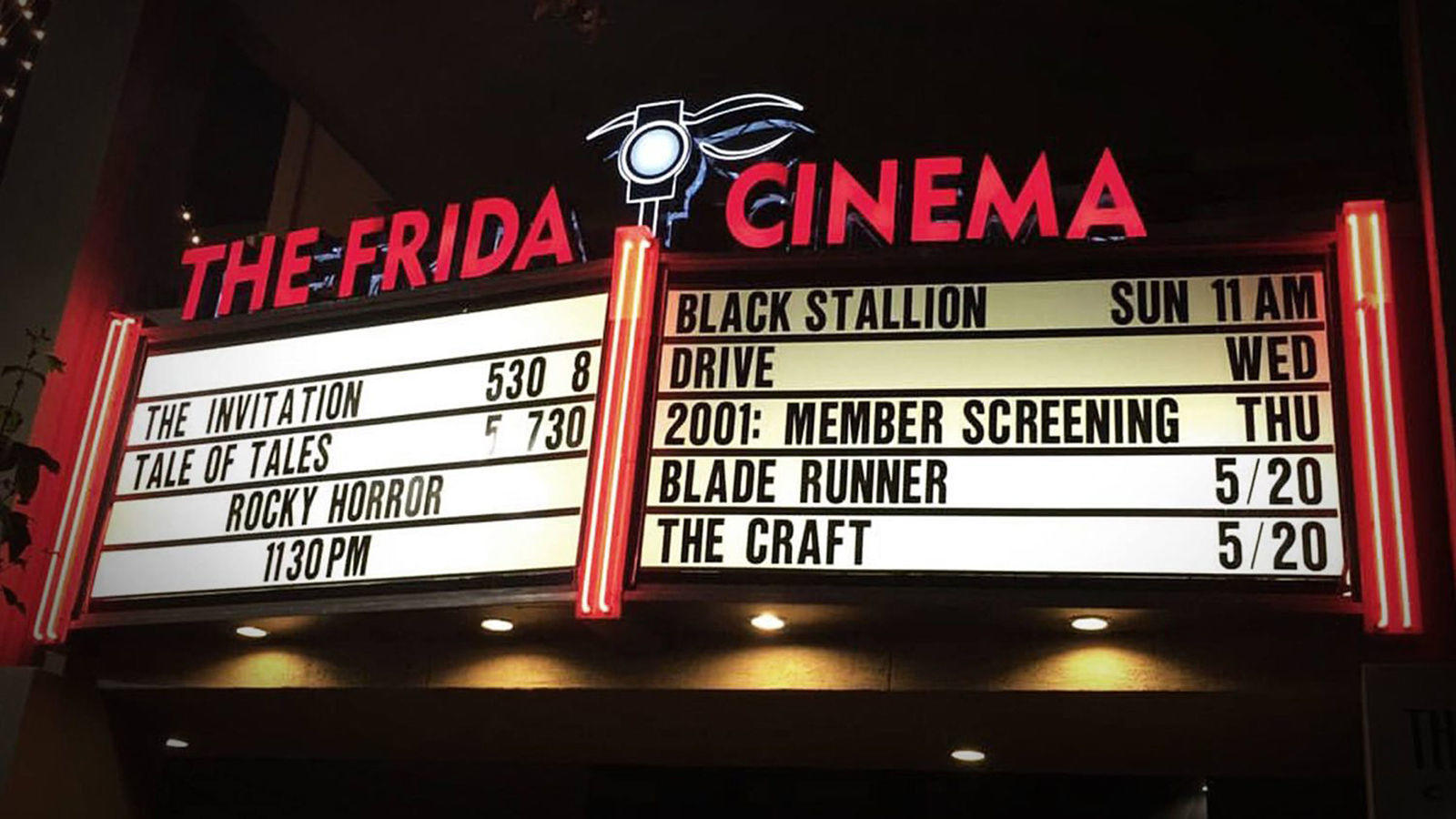 The Frida Cinema
Proudly serving as Orange County, California's sole non-profit movie theater, The Frida Cinema is a two-screen art house cinema founded with the mission to enrich, connect, and educate communities through the art of cinema.

Founded in 2014 as a safe and supportive space for artists and arts patrons alike to amplify their visions, passions, and voices, with a core curatorial approach to its programming, The Frida provides its community access to international, independent, cult classic, documentary, LGBT, short, and remastered classic films, across a full spectrum of genres. The Frida also serves its Downtown Santa Ana community as a cultural institution, hosting rotating lobby art shows, civic presentations, panels and discussions, educational workshops, and so much more. A regular partner to community arts, educational, and cause-based organizations and institutions, The Frida Cinema has been christened both "Downtown Santa Ana's Cultural Anchor" and "OC's Year-Round Film Festival" by OC Weekly.

The Frida Cinema has served as a home and supportive partner for dozens of film festivals, from genre fests like Horrible Imaginings Film Festival to events showcasing the works of students from local elementary schools, high schools, and universities. The Frida Cinema has partnered with well over 150 local institutions, hosting events that raised funds and/or awareness for issues including human trafficking, homelessness, LGBT rights, suicide prevention, the humane treatment of animals, immigrants' rights, and domestic violence. The Frida Cinema also hosts a popular multi-venue Pop-Up Drive-In series, as well as a streaming cinema platform that has hosted over 150 contemporary independent films.
Follow: @thefridacinema