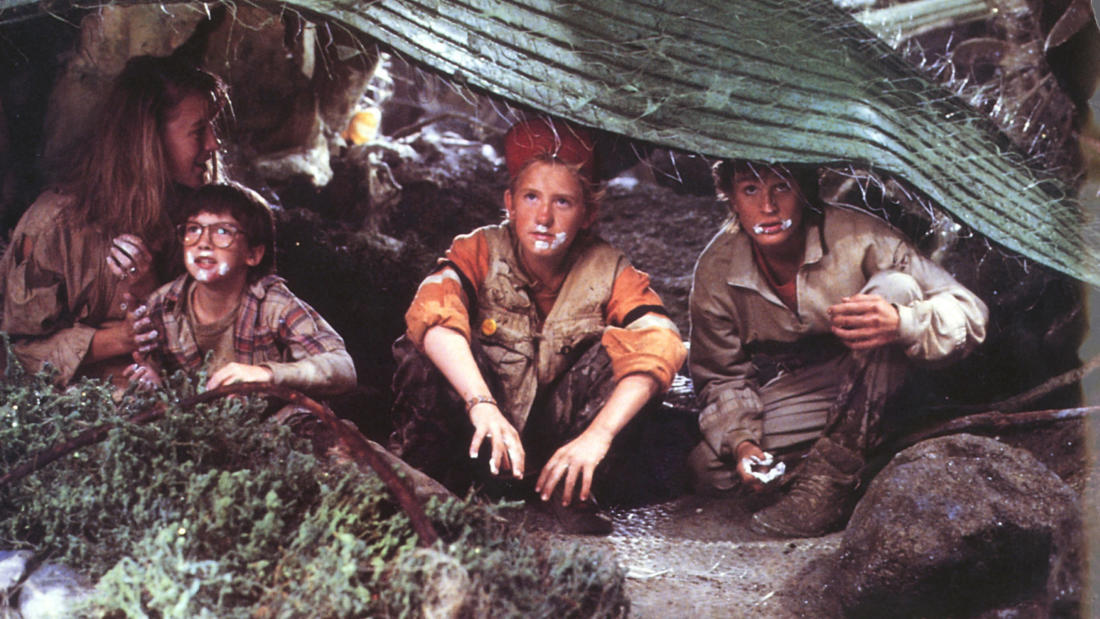 Mar 21
2020
with
Tyrone Porter
Associate Professor of Mechanical and Biomedical Engineering, Boston University
Honey, I Shrunk the Kids—

SoS Jr.: Nanotechnology
Program Description
"Nanotechnology" is a huge word in science these days, but what is it? And what is the potential of truly tiny tech? Boston University professor Tyrone Porter explains how engineers like him are shrinking technology to do BIG things.
Recommended age: 6+
Read the Commonsense Media review here.
Film Synopsis
An absent-minded inventor leaves his latest creation, a shrinking ray, unattended. After his children find it, the newly tiny youngsters are tossed out with the trash and must navigate the long journey across the lawn to make it home.
When kids sneak into inventor Wayne Szalinski's (Rick Moranis) upstairs lab to retrieve an errant baseball, his experimental shrink ray miniaturizes them. When Szalinski returns home, he destroys the device— which he thinks is a failure—and dumps it in the trash, throwing out the kids along with it. The four children, now 1/4-inch tall, must survive the journey back to the house through a yard where sprinklers bring treacherous storms and garden-variety ants stampede like elephants.
Image courtesy of PHOTOFEST
About the Speaker
Dr. Tyrone Porter is the Principal Investigator of the Nanomedicine and Medical Acoustics Laboratory at Boston University.
Dr. Porter received his Ph.D. in Bioengineering at the University of Washington and is an Associate Professor of Mechanical Engineering (primary appointment) and Biomedical Engineering (secondary appointment) at Boston University, and is affiliated with the Division of Materials Science and Engineering. Additionally, Dr. Porter is an Associate Director of the Center for Nanoscience and Nanobiotechnology and is intimately involved in the NCI-funded Cross-Disciplinary Training in Cancer Nanotechnology Program and the NIGMS-funded Biomolecular Pharmacology Training Program.