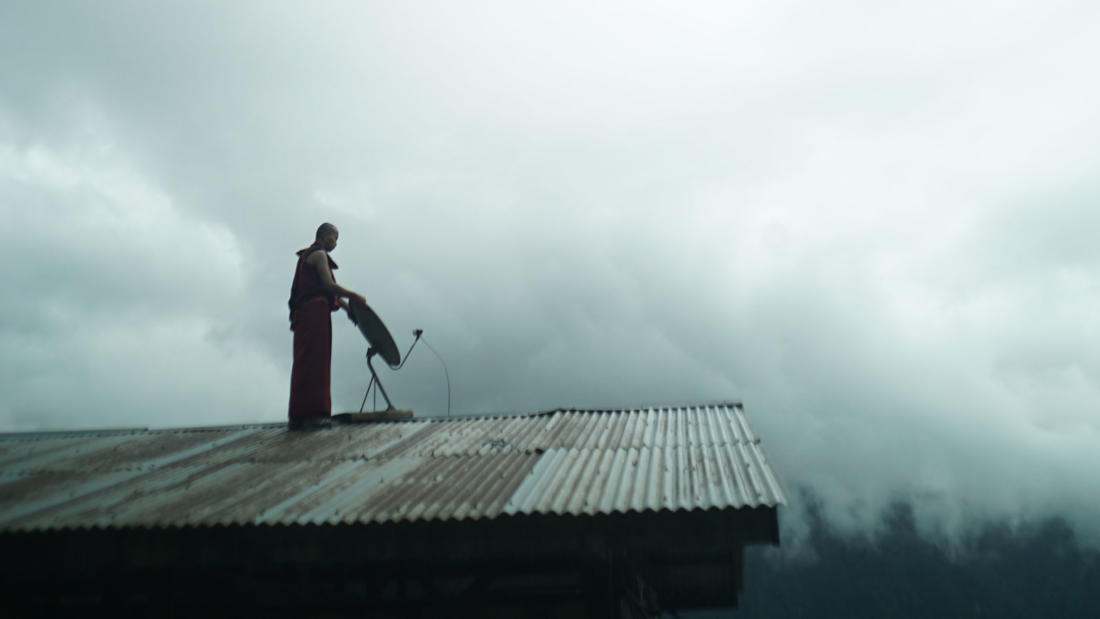 2020
with
Thomas Balmès
Filmmaker, SING ME A SONG
and
Michael Rich
Professor of Pediatrics, Harvard Medical School ; Associate Professor of Social and Behavioral Sciences, Harvard T.H. Chan School of Public Health; Founder, Center on Media and Child Health
Sing Me a Song—

Serenity vs. the smartphone
Program Description
In this livestreamed Q&A, Harvard Center on Media and Child Health founder Michael Rich—aka "The Mediatrician—discusses the impact of smart phones and digital media on children's happiness and mental health with SING ME A SONG filmmaker Thomas Balmès.
Film Synopsis
Documentarian Thomas Balmès visits the serene young monk from his film Happiness again,10 years after TV, the internet, and smart phones arrive at his remote Bhutanese monastery.
Sing Me a Song, the new feature from acclaimed documentary filmmaker Thomas Balmès (Babies, Happiness), follows Peyangki, a young monk living in a rural monastery in Bhutan. When TV and the Internet eventually come to the remote country, Peyangki is lured by the power of smartphones, which now compete with the structured daily rituals of monastery life. Unexpected and profound, Peyangki's journey challenges us to reassess our own perceptions of relatedness and self-worth in an age of unparalleled connectivity.
Banner image courtesy of Participant
About the Speaker
Thomas Balmès is an independent director and producer of influential nonfiction films since 1992. A DECENT FACTORY, which premiered at Film Forum in 2005, centered on a Nokia executive who inspects a mobile phone factory in China and received honors including a Europa Award. His 2010 film BABIES surveys one year in the life of four babies — in Mongolia, Namibia, San Francisco, and Tokyo — and was released worldwide theatrically to much success. His next film, HAPPINESS, was made in Bhutan, and introduced audiences to Peyangki and his village of Laya. HAPPINESS premiered at the 2014 Sundance Film Festival, where it won the Documentary World Cinema Cinematography Award.

Dr. Michael Rich, a professor of Pediatrics at Harvard Medical School and Associate Professor of Social and Behavioral Sciences at the Harvard T.H. Chan School of Public Health. Dr. Rich is the Founder of the Center on Media and Child Health and the first evidence-based medical program addressing physical, mental, and social health issues associated with digital technology, the Clinic for Interactive Media and Internet Disorders. You can read more about Dr. Michael Rich here .