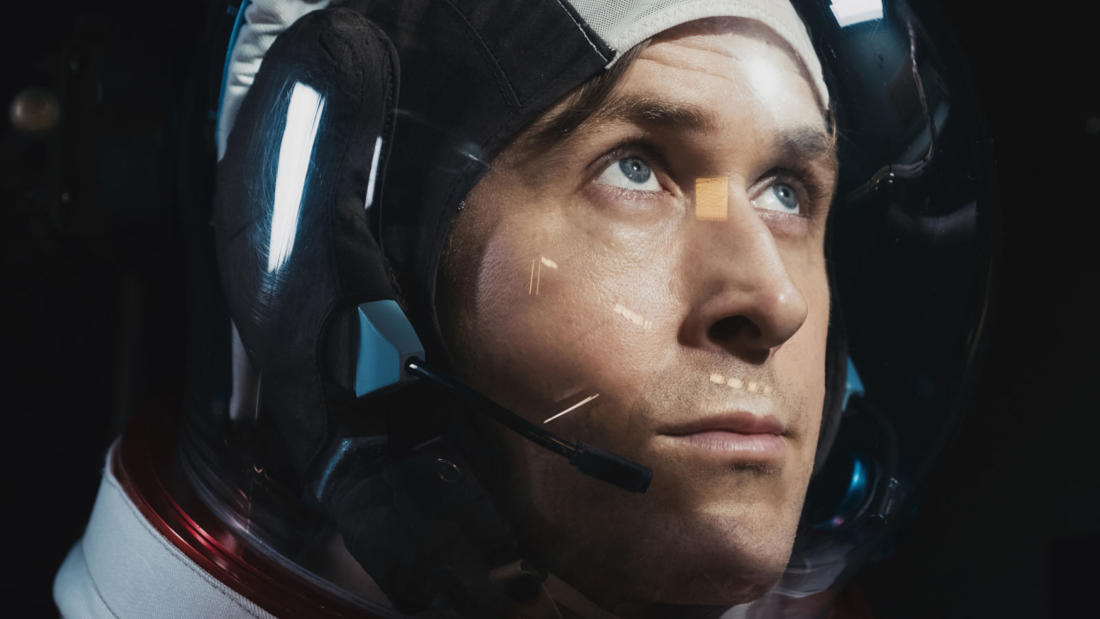 2019
with
Jeffrey Hoffman
Former NASA astronaut; Professor of Aeronautics and Astronautics, Massachusetts Institute of Technology
First Man—

The legacy of the moon landing
Program Description
Former NASA astronaut Jeffrey Hoffman discusses the legacy of Apollo 11 and shares his personal memories of Neil Armstrong.
Film Synopsis
The riveting story of NASA's mission to land a man on the moon, focusing on Neil Armstrong and the cost—on Armstrong, his family, his colleagues, the nation—of one of the most dangerous missions in history.
On the heels of their six-time Academy Award®-winning smash, La La Land, Oscar®-winning director Damien Chazelle and star Ryan Gosling reteam to tell the story behind the first manned mission to the moon, focusing on Neil Armstrong and the decade leading to the historic Apollo 11 flight. A visceral and intimate account told from Armstrong's perspective, based on the book by James R. Hansen, the film explores triumph, sacrifice, and leading under the pressure of grace and tragedy.
Image courtesy of PHOTOFEST
About the Speaker
Jeffrey Hoffman is an American former NASA astronaut and currently a professor of aeronautics and astronautics at MIT.
Hoffman made five flights as a space shuttle astronaut, including the first mission to repair the Hubble Space Telescope in 1993, when the orbiting telescope's flawed optical system was corrected. Trained as an astrophysicist, he also flew on the 1990 Spacelab shuttle mission that featured the Astro-1 ultraviolet astronomical observatory in the shuttle's payload bay. Over the course of his five missions he logged more than 1,211 hours and 21.5 million miles in space. He was also NASA's first Jewish male astronaut, and the second Jewish man in space after Soviet cosmonaut Boris Volynov.