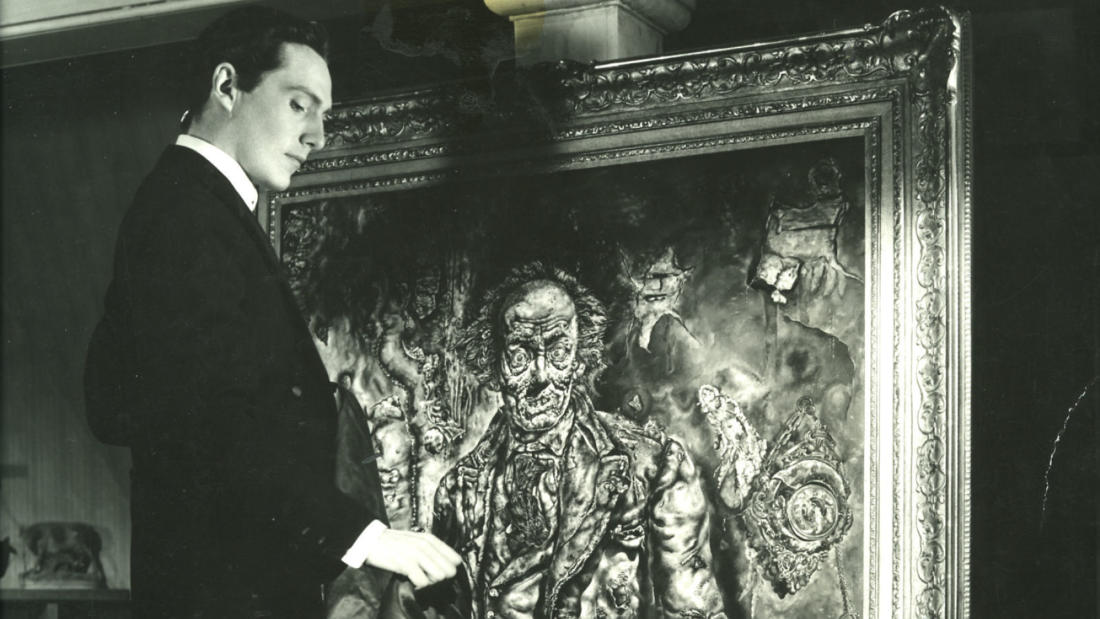 2019
with
Rachel Wetzel
Senior Photograph Conservator, Conservation Center for Art and Historic Artifacts
The Picture of Dorian Gray—

Take a picture—it'll last longer?
Program Description
Unlike Dorian Gray's famously deteriorating likeness, the pioneering portraits of 19th century inventor and photographer Robert Cornelius have stood the test of time. Photograph conservator Rachel Wetzel discusses the scientific breakthroughs and artistic achievements of innovators like Cornelius (who took the first "selfie" in Philadelphia in 1839), and how conservators are working to ensure that these images never fade from view.
Film Synopsis
After he trades away his soul, a hedonistic man's beauty and youth are untouched by time and his increasingly debauched and criminal lifestyle, while his painted portrait becomes monstrous.
Arguably the definitive cinematic treatment of Oscar Wilde's classic novel, Albert Lewin's haunting drama follow the tragic downward spiral of Dorian Gray (Hurd Hatfield), a handsome, innocent young man corrupted by relentless hedonism. Determined to wring maximum pleasure out of life, Dorian barters his soul for eternal youth. After callously seduces and breaking the heart of an innocent young woman (Angela Lansbury), he gives himself over to a life of crime and carousing. But while Dorian's outward appearance remains unchanged, his life-sized portrait grows increasingly monstrous in proportion to the hideousness of his soul. Remembered for its striking art direction and brilliant combination of black-and-white and Technicolor cinematography, THE PICTURE OF DORIAN GRAY breathes vivid life into Wilde's terrifying cautionary tale.
Film still courtesy of PHOTOFEST