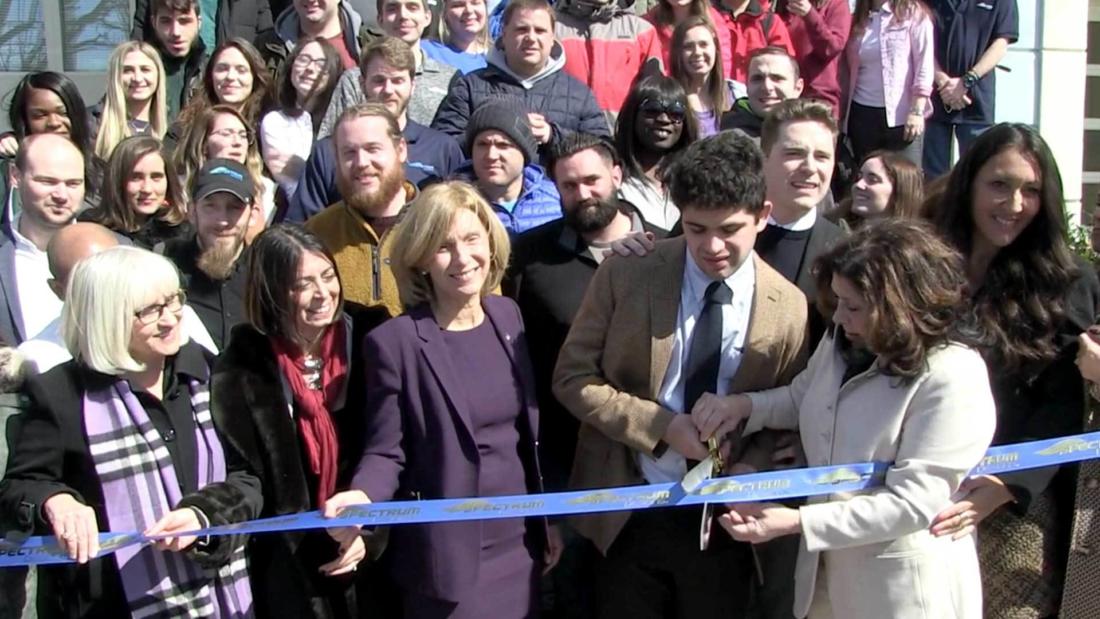 2018
with
Patrick Bardsley
Co-Founder and CEO, Spectrum Designs
and
Nicole Sugrue
Co-Founder and Development Specialist, Spectrum Designs
and
Stella Spanakos
Co-Founder and Director of Development, Nicholas Center
and
Stephen Mackey
Director, THIS BUSINESS OF AUTISM
This Business of Autism—

Autism in the work force
Program Description
A discussion about the wide range of symptoms that are important to understand about autism, and outlining a sustainable business model that draws on the particular talents of autistic adults, providing relevant and stimulating employment opportunities.
Film Synopsis
A documentary following businesses across the United States that are employing adults with autism spectrum disorders.
This Business Of Autism explores the economic and societal benefits of employing young adults with autism. It follows the creators and employees of Spectrum Designs, a custom screen-printing and embroidery business located in Port Washington, New York. Seventy-five percent of Spectrum Designs' employees are on the autism spectrum.

Centered on the acquisition, renovation, and launch of their new production facility, which will triple their production and staffing capacity, the film addresses the positive impacts of developing profitable businesses while leveraging the unique capabilities of adults with autism. The film also examines several other initiatives from across the country, such as The Autism Job Club, a San Francisco networking and support organization hat has made significant progress in placing individuals on the spectrum in high-tech Silicon Valley jobs as well as other industries. Dr. Temple Grandin, a legend in the autism community, makes a special guest appearance in the film.