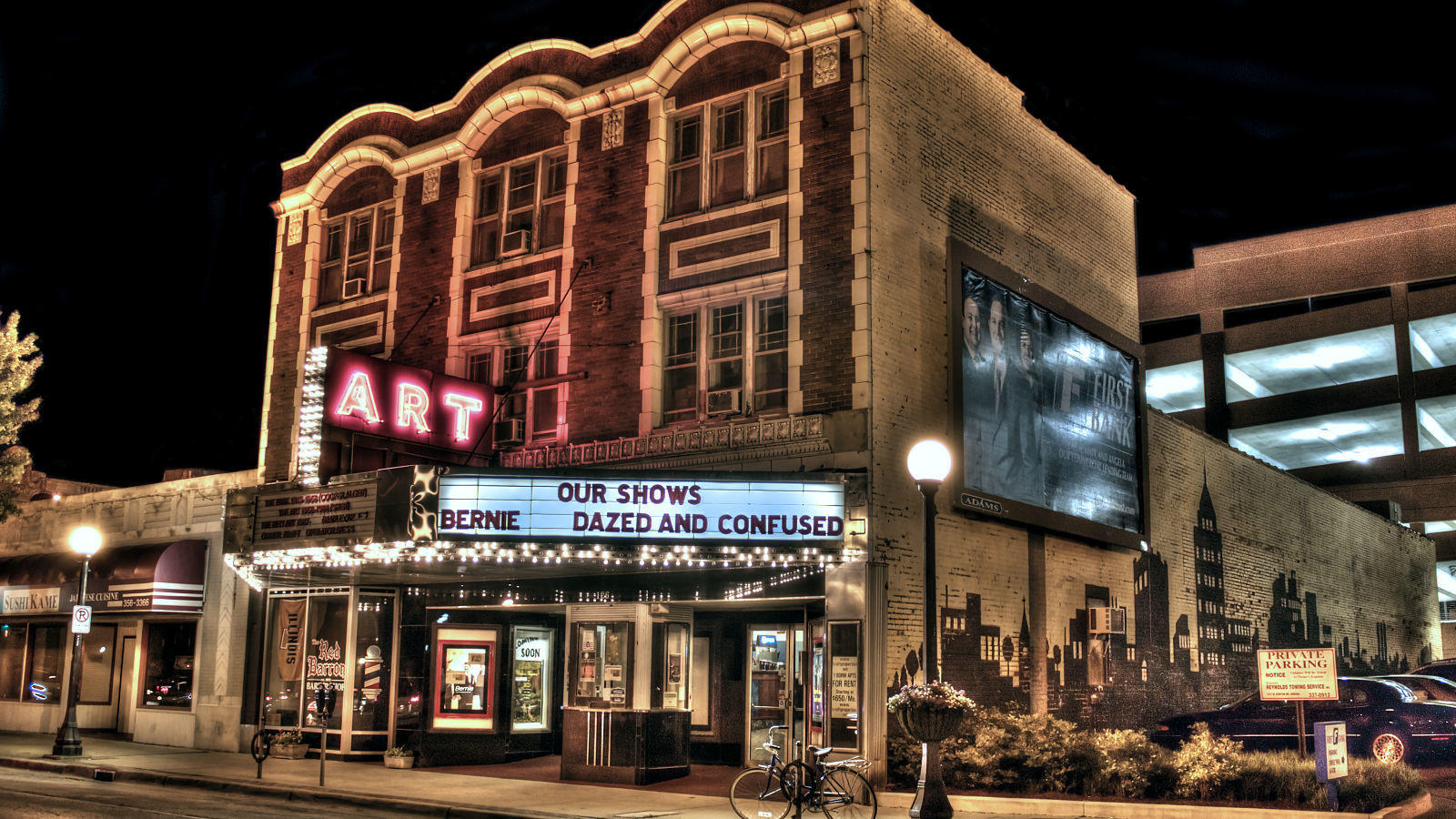 The Art Theater
The Art Theater builds a creative, compassionate, and critical community through the exhibition of great cinema and media arts. 
A non-profit cinema in downtown Champaign, the Art Theater presents hundreds of films, festivals, special series, and public discussions every year. The curated film program includes new releases and special engagements highlighting marginalized cinema artists. The theater generates enthusiasm and significance for cinema through education initiatives at the theater, and regularly partners with community and educational organizations. Through laugher, tears, and critical reflection, the Art Theater—a member-based organization—builds a model community cinema.
The Art Theater is a program of the 501(c)(3) Art Film Foundation.