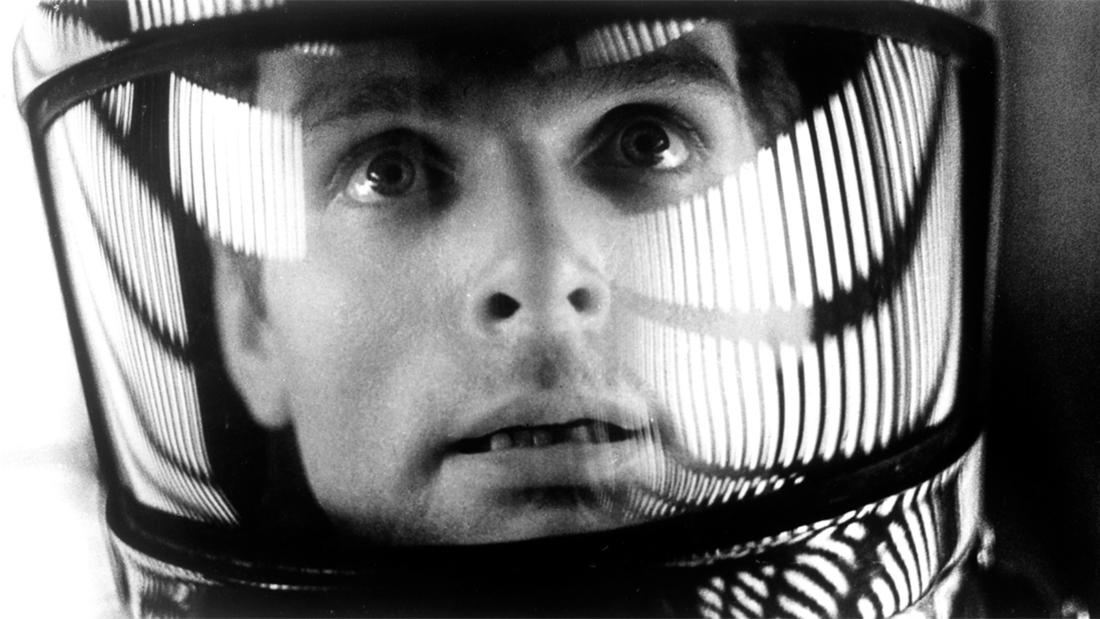 2023
with
Dr. Mark Moldwin
Professor of Climate and Space Sciences, University of Michigan; Executive Director of NASA's Michigan Space Grant Consortium
2001: A Space Odyssey—

The future of space travel and the role of AI
Program Description
Dr. Mark Moldwin, Professor of Climate and Space Sciences and Executive Director of NASA's Michigan Space Grant Consortium, will discuss the future of space travel in government/private sectors, and the role that AI will have in shaping our travels in the cosmos.
Film Synopsis
Humanity finds a mysterious, obviously artificial object buried beneath the Lunar surface and, with the intelligent computer HAL 9000, sets off on a quest.
Dr. Dave Bowman (Keir Dullea) and other astronauts are sent on a mission to discover the origin of a mysterious monolith discovered beneath the Lunar surface. As the team heads toward Jupiter, their ship's computer system, HAL, begins to display increasingly strange behavior, leading to a tense showdown between man and machine that results in a mind-bending trek through space and time. Director Stanley Kubrick's adaptation of Arthur C. Clarke's best-selling book is a landmark production, perhaps the most respected science-fiction film of all time. The groundbreaking special effects and trippy visuals offer a mix of imagination and science, and the film itself serves as a profound commentary on man's relation to machines, the universe, and life itself.
About the Speaker
Mark Moldwin is an Arthur F. Thurnau Professor of Climate and Space Sciences and Engineering and Applied Physics within the University of Michigan's Department of Climate and Space Sciences and Engineering within the College of Engineering and affiliated with the Space Physics Research Laboratory, the Engineering Education Research program, the African Studies Center, the Michigan Institute for Plasma Science and Engineering, and the Robotics Institute. He is the Faculty Director of UM's M-STEM's M-Engin program, and Past-President of the American Geophysical Union's (AGU) Education Section, and Executive Director of NASA's Michigan Space Grant Consortium. Prior to joining the faculty of UM in July of 2009, Dr. Moldwin was a Professor of Space Physics at UCLA (2000-2009), Professor of Physics and Space Sciences at Florida Institute of Technology in Melbourne (1994-2000), and a Postdoctoral Research Fellow in the Space and Atmospheric Sciences and Non-proliferation and International Security groups at Los Alamos National Laboratory. Dr. Moldwin joined the lab in 1992 after receiving his Ph.D. in Astronomy/Space Physics from Boston University. He was awarded a B.A. in Physics with Honors from the University of Alaska-Fairbanks in 1987.