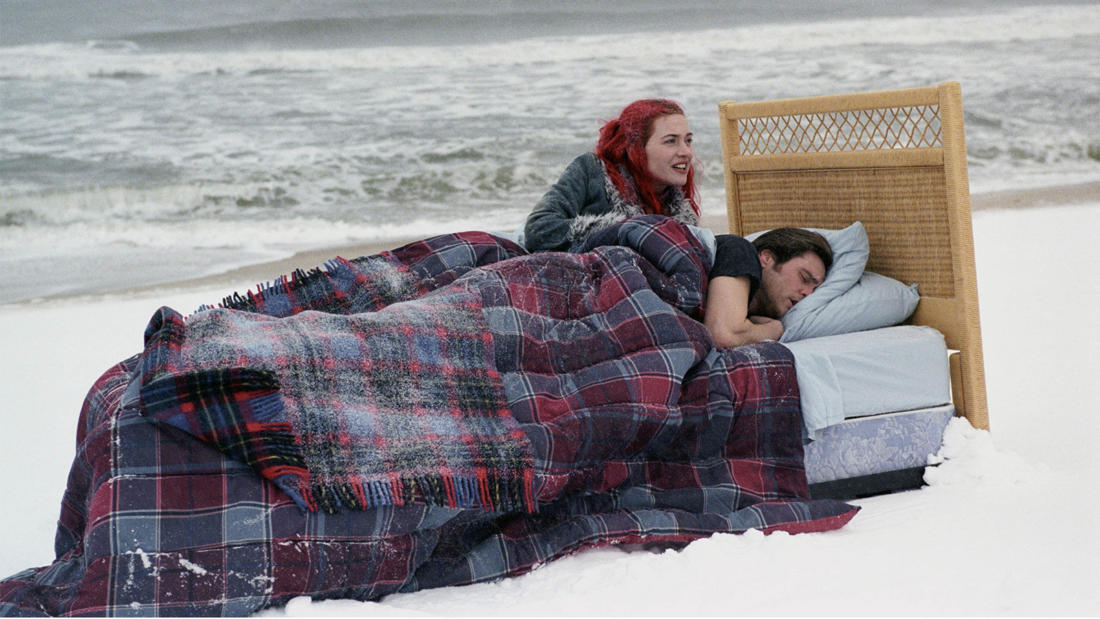 2023
with
Dr. Omar Ahmed
Associate Professor of Psychology, Neuroscience & Biomedical Engineering, University of Michigan
Eternal Sunshine of the Spotless Mind—

Subjectivity of memories and the influence of emotion
Program Description
Dr. Omar Ahmed discusses the neural basis of memories, why they can be considered subjective, and how they can be altered. Using his research from the Ahmed Lab, he will highlight how neuron reparation, as well as alteration in the case of this film, affect how memories are stored in our brains.
Film Synopsis
When their relationship turns sour, a couple undergoes a procedure to have each other erased from their memories. But it is only through the process of loss that they discover what they had to begin with.
Joel (Jim Carrey) is stunned to discover that his girlfriend, Clementine (Kate Winslet), has had their tumultuous relationship erased from her mind. Out of desperation, he contacts the inventor of the process, Dr. Howard Mierzwiak (Tom Wilkinson), to get the same treatment. But as his memories of Clementine begin to fade, Joel suddenly realizes how much he still loves her. From acclaimed writer Charlie Kaufman and visionary director Michel Gondry, this comical and poignant look at breakups, breakdowns, and breakthroughs won the Academy Award for Best Original Screenplay.
About the Speaker
Dr. Omar Ahmed is the head of the Ahmed Lab at the University of Michigan, which studies how neurons in the brain work together to support everyday behaviors and attempts to repair these neurons when they go awry in specific neurological and psychiatric conditions. The lab focuses on how memories of space and time are stored in the brain, how this information is consolidated during sleep, and how these memories are impacted in Alzheimer's disease, Parkinson's disease and depression.