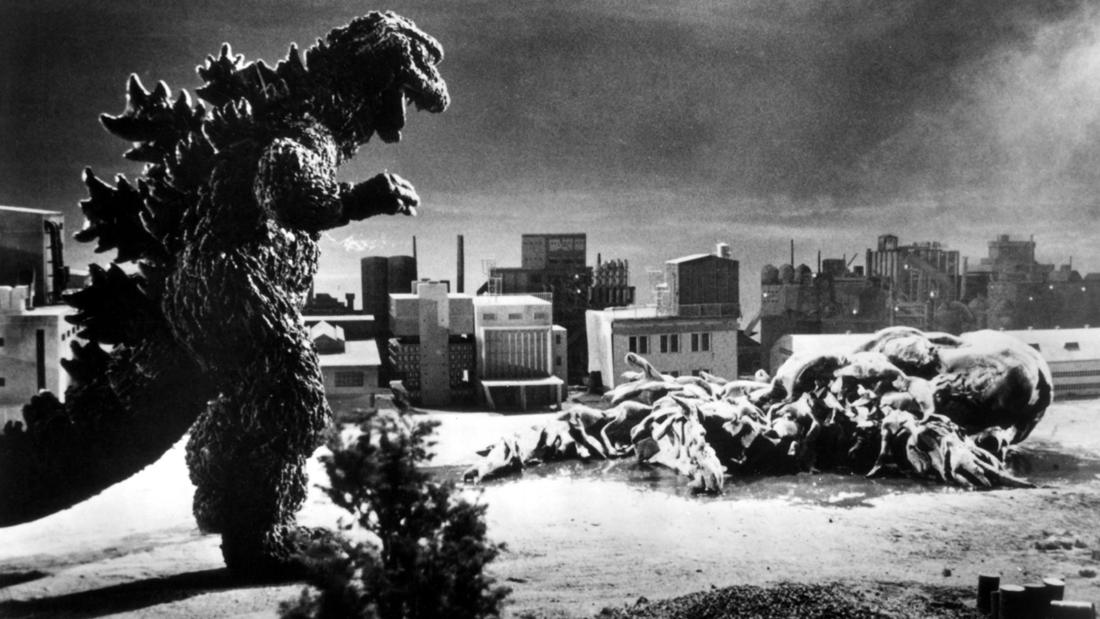 2023
with
Dr. Kabindra Shakya
Associate Professor and Environmental Science Program Director, Department of Geography and the Environment, Villanova University
Godzilla vs. Hedorah—

Smog Monster: Air pollution in Philly and beyond
Program Description
Dr. Kabindra Shakya of Villanova University discusses local air pollution in the Philadelphia region and beyond.

Film Synopsis
An ever evolving alien life-form from the Dark Gaseous Nebula arrives to consume rampant pollution. Spewing mists of sulfuric acid and corrosive sludge, neither humanity or Godzilla may be able to defeat this toxic menace.
aka Godzilla vs. the Smog Monster
The Earth is being polluted by humans and still its inhabitants will not learn of the dangers. Spawned from the pollution is the monster Hedorah - the 'smog monster' - that spews forth poisonous gas, destroying Japan. The only hope to save mankind is to awaken Godzilla and soon a clash of the titans will rock the world.
Photo credit: American International Pictures
About the Speaker
Kabindra Shakya is an Associate Professor and Environmental Science Program Director at the Department of Geography and the Environment at Villanova University, Pennsylvania. He received his PhD from the Department of Civil and Environmental Engineering at Rice University, Texas in 2011 focusing on the formation and chemical characterization of particulate matter. He completed his postdoctoral research at the Department of Environmental Health Science, University of Massachusetts, Amherst from 2012 to 2016. His research focusses on understanding air quality, and chemical characterization and sources of particulate matter. His research interests also include environmental health and environmental justice issues. He has published several peer-reviewed publications focusing air pollution in Philadelphia region.