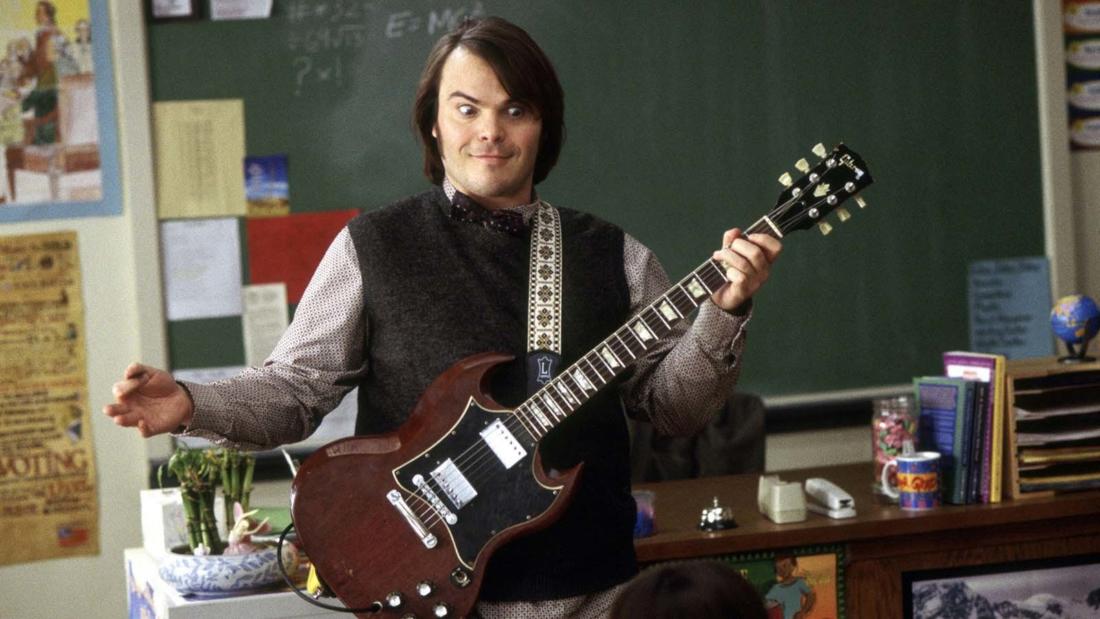 2023
with
Parker Brown
Executive Director of Amp Camp and Local Musician Extraordinaire
School of Rock—

How guitars shred
Program Description
We're thrilled to have our own rock god Parker Brown from Amp Camp come in for a special demonstration about how guitars shred and the science of rock.
Film Synopsis
After being kicked out of his rock band, Dewey Finn becomes a substitute teacher of an uptight elementary private school, only to try and turn his class into a rock band.

Overly enthusiastic guitarist Dewey Finn (Jack Black) gets thrown out of his bar band and finds himself in desperate need of work. Posing as a substitute music teacher at an elite private elementary school, he exposes his students to the hard rock gods he idolizes and emulates -- much to the consternation of the uptight principal (Joan Cusack). As he gets his privileged and precocious charges in touch with their inner rock 'n' roll animals, he imagines redemption at a local Battle of the Bands.
Photo credit: Paramount Pictures