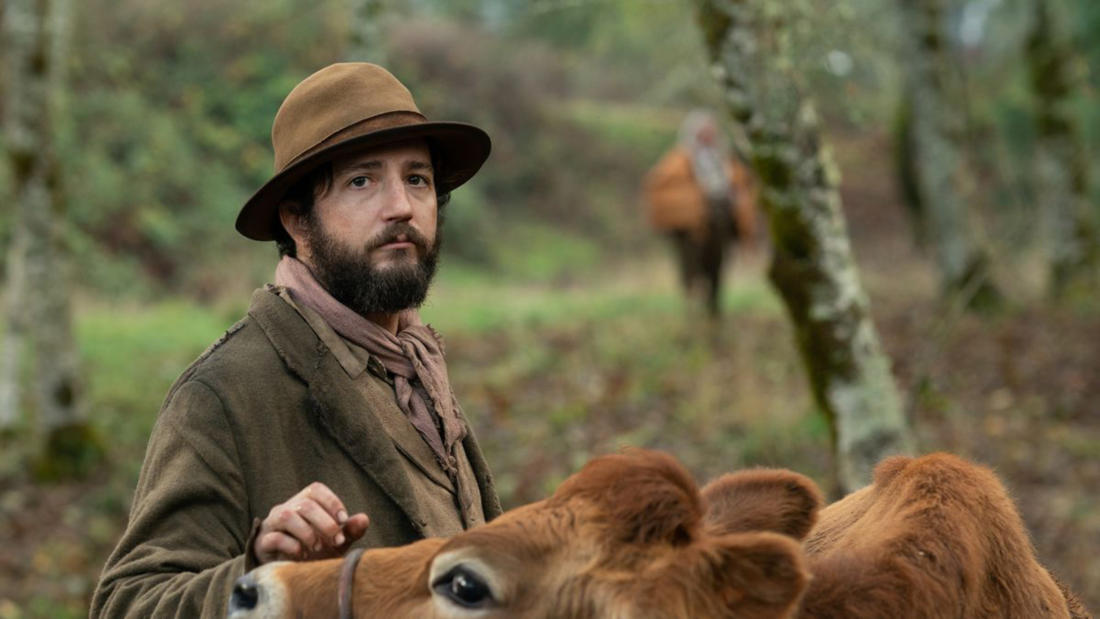 2023
with
Dr. William Fritz
Chair, Department of Animal Science, Delaware Valley University
First Cow—

Have a cow: The dairy industry and cow physiology
Program Description
Before the film, Dr. William Fritz discussed the physiology of dairy cows and their impact on the dairy farming industry.
Film Synopsis
A skilled cook travels west to find his fortune in Oregon.

A loner and cook (John Magaro) has traveled west and joined a group of fur trappers in Oregon Territory, though he only finds connection with a Chinese immigrant (Orion Lee). The men collaborate on a business, although its longevity is reliant upon the participation of a wealthy landowner's prized milking cow.

Photo credit: A24
About the Speaker
Dr. William Fritz is a professor and the chair of the department of Animal Science at Delaware Valley University. At Del Val, Dr. Fritz teaches a variety of courses, including Introduction to Animal Science, Small Ruminant Science, Physiology of Lactation, Livestock Industries and Careers, and Practical Leadership in Agriculture. In addition to teaching, Dr. Fritz serves on the University's Curriculum Committee. Dr. Fritz developed his passion for animals and agriculture growing up on his family's small farm in Southern New Jersey. The farm has been in operation since 1891. He earned his bachelor's in biology from Stockton University and his Ph.D. in endocrinology and animal biosciences from Rutgers University. As part of his Ph.D. program, he studied behavioral neuroendocrinology in the domesticated goat.