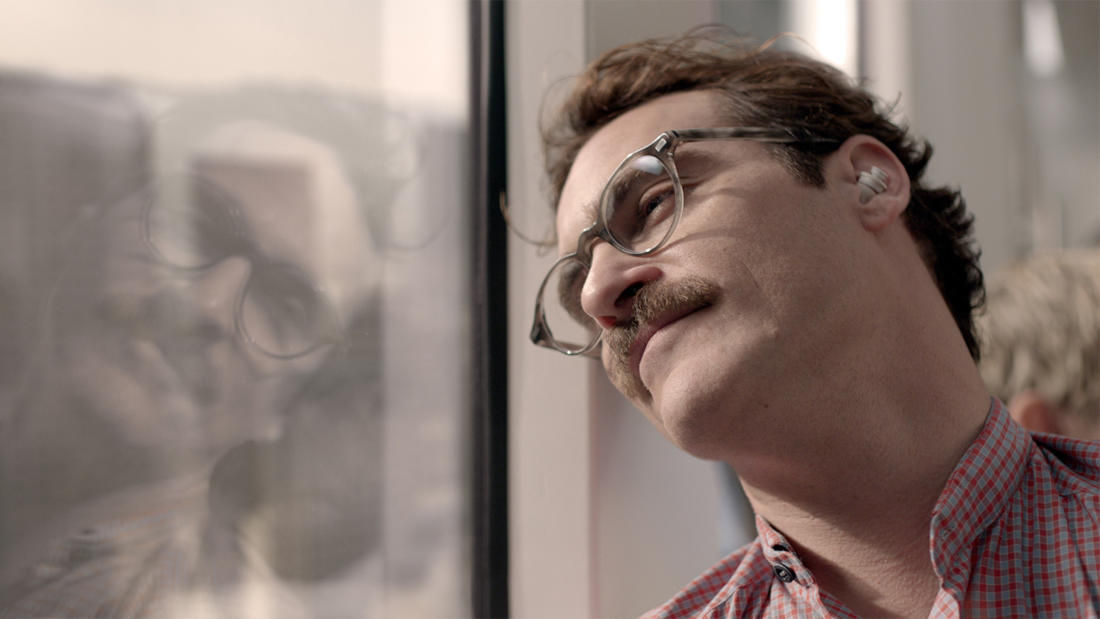 2023
with
Johnathan T. Mell, Ph.D.
Professor, Researcher, and Technology Innovator, University of Central Florida
Her—

Can computers feel? The development of human emotions in artificial intelligence
Program Description
Dr. Johnathan Mell discusses the future of artificial intelligence and his research on human-computer interaction, social computing, and the development of human emotions in computers.
Film Synopsis
A lonely writer develops an unlikely relationship with his newly purchased operating system that's designed to meet his every need.
In the near future, a sensitive and soulful man earns a living by writing personal letters for other people. Left heartbroken after his marriage ends, Theodore (Joaquin Phoenix) forms an unlikely bond with a new operating system that has the capacity to develop into an intuitive and unique entity in its own right. He starts the program and meets the voice behind the OS1, Samantha (Scarlett Johansson). Though friends initially, the relationship soon deepens into love. Nominated for five Academy Awards, this film marks director-producer Spike Jonze's solo screenwriting debut.
About the Speaker
Dr. Johnathan Mell is a professor, researcher, and technology innovator working at the crossroads of artificial intelligence, human behavior, and engineering. Dr. Mell is faculty at the University of Central Florida, where he lectures on AI in video games, and leads the ScionAI lab, which researches topics relating to making and understanding more human-like AI systems. He received his Ph.D. and Master's in Computer Science from University of Southern California, and holds a bachelor's degree from the University of Pennsylvania School of Engineering and Applied Science as well as a second bachelor's degree from the Wharton School of Business. Dr. Mell draws inspiration from the real-world science that inspired popular shows and movies relating to AI, including Star Trek and Westworld, and appears regularly at both academic conferences and popular science venues. His current work is focused on artificial negotiation, the game Diplomacy, and social emotions in AI.