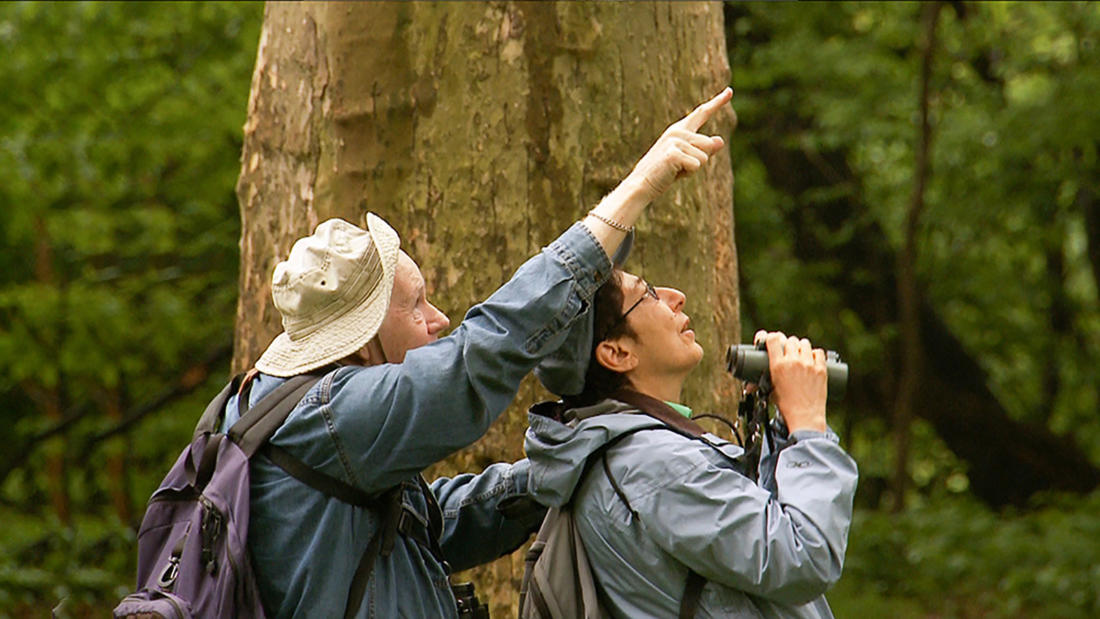 2023
with
Pete Blank
Northwest Ohio Restoration Manager for The Nature Conservancy
and
Diane Cheklich
Filmmaker: Pheasants of Detroit
Birders: The Central Park Effect—

Birders: The Detroit Effect (preceded by Pheasants of Detroit)
Program Description
Cinema Detroit and Detroit Audubon celebrate urban birding with the award-winning short film PHEASANTS OF DETROIT and the feature BIRDERS: THE CENTRAL PARK EFFECT. Ornithologist Pete Blank and PHEASANTS filmmaker and birdwatcher Diane Cheklich will discuss habitat restoration for grassland birds and their connection with other wildlife in the Detroit and southeast Michigan area.
Film Synopsis
A diverse group of full-of-attitude New Yorkers reveals how a hidden world of beautiful wild birds in the middle of Manhattan has upended and magically transformed their lives.
This documentary reveals the unexpected array of wild birds that grace Manhattan's Central Park and the equally colorful New Yorkers who plan their lives around the rhythms of migration. Renowned author Jonathan Franzen, an eccentric trombone technician, an amiable fashion-averse teenager, and a bird-tour leader who has recorded every sighting she's made since the 1940s are among the film's cast of characters. Featuring spectacular wildlife footage capturing the changing seasons, Birders reveals the dazzling world that goes all but unnoticed by the 38 million people who visit America's most famous park each year.
About the Speaker
Pete Blank has a bachelor's in Earth and Planetary Science from the Johns Hopkins University, a master's in Sustainable Development and Conservation Biology from the University of Maryland, and a Ph.D. in Ecology from the University of Maryland. His graduate research focused on habitat restoration for grassland birds and he now uses that background to restore habitat for birds and other wildlife in the Oak Openings Region of Ohio and Michigan. Pete is originally from Baltimore, Maryland. He is a life-long birder and loves to learn about anything in nature. He also enjoys biking, camping, and kayaking. He and his wife, Erin, moved to southern Michigan in 2018 to be closer to family.
Diane Cheklich is a film producer who lives in Detroit. She enjoys birding and regularly goes birdwatching on Belle Isle. An ardent environmentalist, she believes it's critical to protect flyways and habitat and is active in promoting solar energy in the Detroit area. She is the chair of the Detroit Audubon Conservation Committee which is working in partnership with Urban Neighborhood Initiatives (UNI) to turn vacant lots into bird habitat as well as partnering on workshops. Under her guidance, Detroit Audubon has taken a stand against car races and for unmowed grasslands, on Belle Isle.