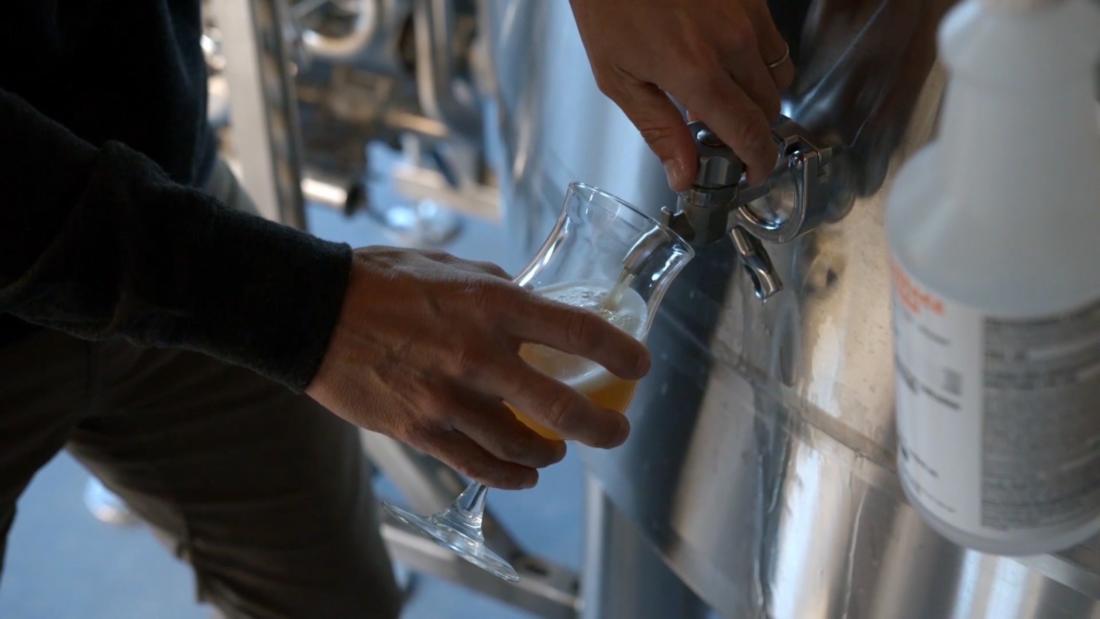 2022
with
Jeff Grant
Co-Owner of Draught Works Brewery
and
Paul Marshall
Co-Owner of Draught Works Brewery
Brewmaster—

To the Hip Hip HOPS!
Program Description
Hops in beer... How does it all work? Paul Marshall and Jeff Grant from Draught Works Brewery lead a post-film discussion on craft beer brewing and how hops contribute to your favorite microbrews.
Film Synopsis
Director Douglas Tirola details the rise of craft beer's popularity and follows two enthusiasts chasing their American brewing dreams.
Douglas Tirola's Brewmaster captures the craftsmanship, passion, and innovation within the beer industry.
The story follows a young ambitious New York lawyer who struggles to chase his American dream of becoming a brewmaster and a Milwaukee-based professional beer educator as he attempts to become a Master Cicerone.
Helping tell the story of beer are some of the best-known personalities in the industry, including Brooklyn Brewery's Garrett Oliver, Samuel Adams' Jim Koch, and Pilsner Urquell's Vaclav Berka. Brewmaster creates a cinematic portrait of beer, those who love it, those who make it, and those who are hustling to make their mark.
About the Speaker
Jeff Grant, Co-Owner of Draught Works Brewery, was bound and determined to become a professional brewer and brewery owner since he was just 19 years old. Jeff met Paul, his eventual business partner, while working to earn his MIS degree from the University of Montana before attending Siebel Institute of Technology in Chicago, IL. Shortly after graduation, Jeff accepted a position with Four Peaks Brewing in Tempe, AZ with the conscious goal to familiarize himself with the inner-workings of a large scale production brewery. Now a proud second generation Montana brewery owner, Jeff is dedicated to leading his team to build better beers for people of Montana.
Paul Marshall, originally a business professional with his M.A. in Human Resources, met a young Jeff Grant while working for Consumer Direct Services in the early 00's. The pair bonded instantly over athletics, home brewing, and hop cultivation, and as their hop vines grew, so did their fellowship. Years later, Paul and Jeff drafted their business plan for a community-minded, family-friendly brewery in Missoula, MT while Paul attended Siebel Institute of Technology. Though Paul has always had a passion for beer and brewing, his true talents lie in numbers and business and employee management. "Every brewer needs a spouse with a 'real job' beside them." In 2011, Paul and Jeff opened Draught Works Brewery, Missoula's 4th brewery (and first since 1995).