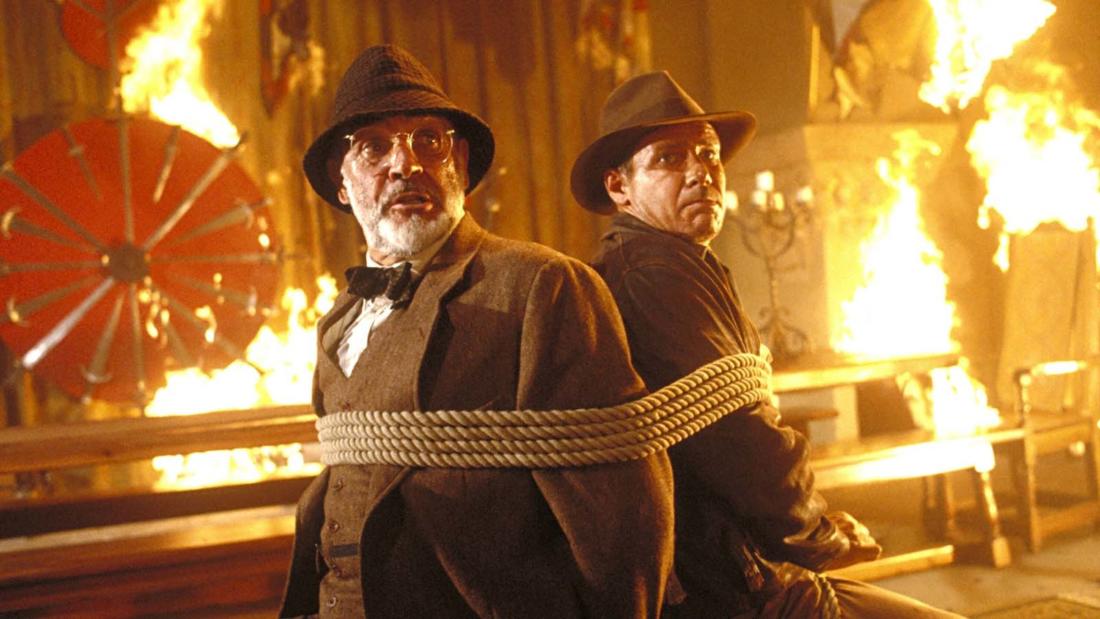 2022
with
Elizabeth Hora-Cook
Archaeologist
Indiana Jones and the Last Crusade—

That doesn't belong in a museum: Public archaeology in Utah
Program Description
Southeastern Utah (including Moab) is well-known for its cultural resources, with archaeological sites from multiple groups of people visible throughout the region. Indiana Jones has given many people one idea of what archaeologists do to preserve these places, but how accurate is that actually? Archaeologist Elizabeth Hora-Cook discusses the actual role of archaeology in preserving cultural sites and what visitors can do to help preserve these important places.
Free, ticketless event at Swanny City Park!
Film Synopsis
In 1938, after his father Professor Henry Jones, Sr. goes missing while pursuing the Holy Grail, Professor Henry "Indiana" Jones, Jr. finds himself up against Adolf Hitler's Nazis again to stop them from obtaining its powers.

The intrepid explorer Indiana Jones (Harrison Ford) sets out to rescue his father (Sean Connery), a medievalist who has vanished while searching for the Holy Grail. Following clues in the old man's notebook, Indy arrives in Venice, where he enlists the help of a beautiful academic (Alison Doody), but they are not the only ones who are on the trail, and some sinister old enemies soon come out of the woodwork.
Photo credit: Paramount Pictures