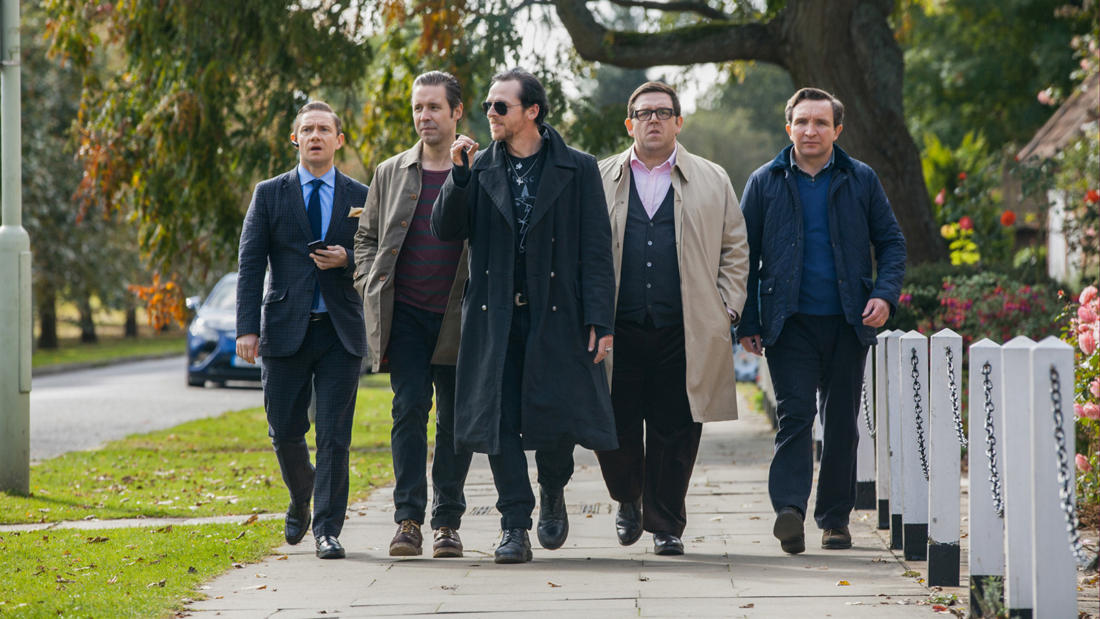 2022
with
Karina Kowalski
Manager of Education, Mercer Museum & Fonthill Castle
The World's End—

How do we restart after the apocalypse?
Program Description
Karina Kowalski, Manager of Education at the Mercer Museum, discusses what agricultural tools may be used to restart the world after an apocalyptic event.
Film Synopsis
Five friends who reunite in an attempt to top their epic pub crawl from twenty years earlier unwittingly become humanity's only hope for survival.

Gary King (Simon Pegg) is an immature 40-year-old who's dying to take another stab at an epic pub-crawl that he last attempted 20 years earlier. He drags his reluctant buddies back to their hometown and sets out for a night of heavy drinking. As they make their way toward their ultimate destination—the fabled World's End pub—Gary and his friends attempt to reconcile the past and present. However, the real struggle is for the future when their journey turns into a battle for mankind

Photo credit: Focus Features
About the Speaker
Karina Kowalski is the Manager of Education at the Mercer Museum & Fonthill Castle in Doylestown, Bucks County, Pennsylvania. She has worked in education with the Bucks County Historical Society since 2019. She earned a Bachelor's Degree in History from Wittenberg University in Springfield, Ohio in 2017, and a Master's Degree in Museum Studies from the Cooperstown Graduate Program at the State University of New York Oneonta in 2019. She has spent time at George Washington's Mount Vernon, the Nantucket Historical Association, and Cincinnati Museum Center. Kowalski has a passion for bringing history alive for museum guests. Her favorite moments are when she witnesses the spark of imagination and discovery as guests, young and old, explore the castles.