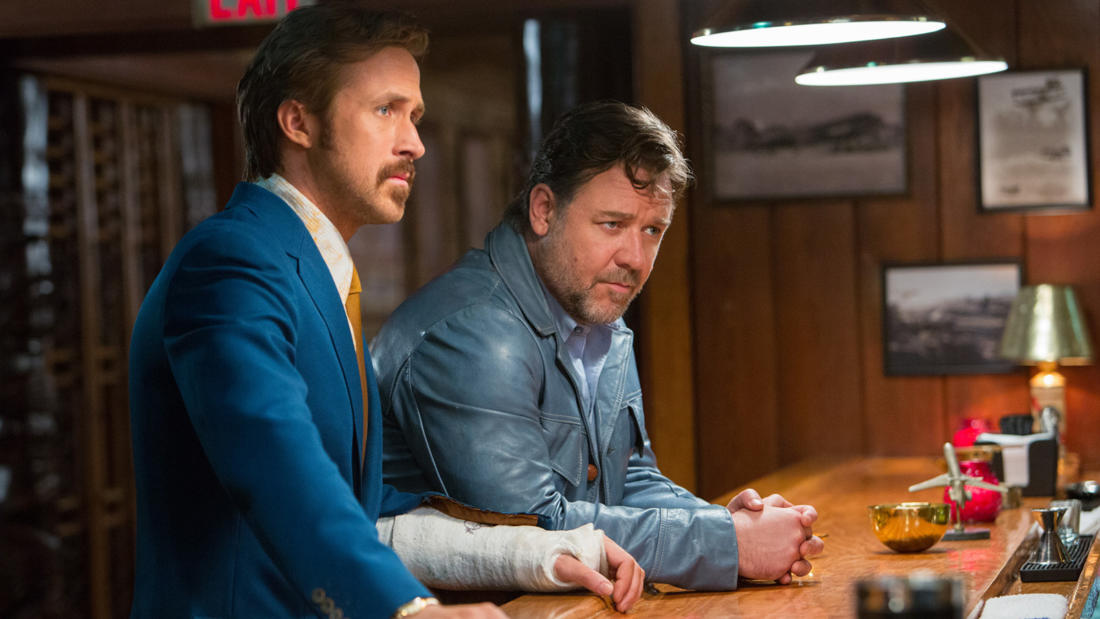 2022
with
John D. Mueller
Program Manager, FEV
The Nice Guys—

Environmental progress in the automotive industry
Program Description
The Motor City makes a cameo in the action-comedy THE NICE GUYS, specifically related to the U.S. automotive industry's former reluctance to integrate environmental protections into its cars. Fortunately, these corporations have a somewhat different attitude now. Engineer John Mueller, who has more than 25 years of experience in Propulsion Systems development, discusses the industry's efforts and plans for sustainability in the 21st century, including improvements in internal combustion engines, emissions, calibration, and hybrid systems.

Film Synopsis
In 1970s Los Angeles, a mismatched pair of private eyes investigate a missing girl and the mysterious death of a porn star.

Holland March (Ryan Gosling) is a down-on-his-luck private eye in 1977 Los Angeles. Jackson Healy (Russell Crowe) is a hired enforcer who hurts people for a living. Fate turns them into unlikely partners after a young woman named Amelia (Margaret Qualley) mysteriously disappears. Healy and March soon learn the hard way that some dangerous people are also looking for Amelia. Their investigation takes them to dark places as anyone else who gets involved in the case seems to wind up dead.

Photo credit: Warner Brothers
About the Speaker
John D. Mueller is a Detroit native who holds Bachelor's and Master's Degrees in Mechanical Engineering from Michigan State University. As a graduate student, he worked at MSU's Engine Research Lab and co-authored a paper investigating how to optimize exhaust flow through a catalytic converter. He spent 26 years at Chrysler/Daimler/Fiat Chrysler/Stellantis working in various Powertrain roles, including emissions controls calibration on the 2001 Dodge Stratus/Chrysler Sebring. He also authored a paper on the performance of different materials in catalytic converters. He is a program manager at Forschungsgesellschaft für Energietechnik und Verbrennungsmotoren (FEV), working on heavy duty diesel emissions improvement.