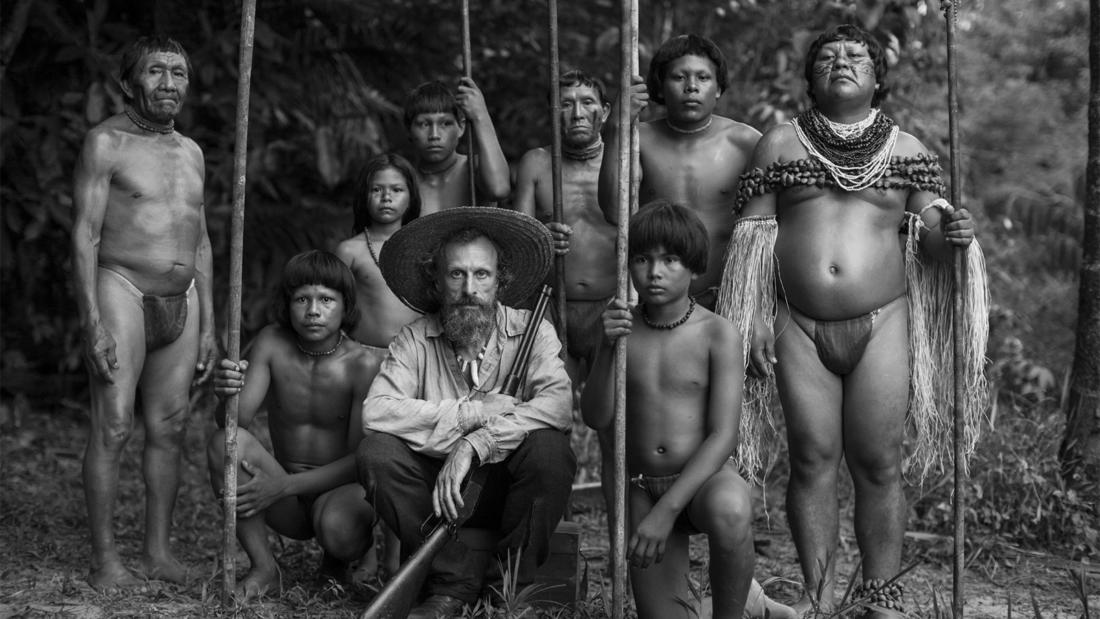 2022
with
Jimmy Nguyen
Co-founder, Psychedelic Passage
Embrace of the Serpent—

Alternative medicine and colonization
Program Description
Jimmy Nguyen, expert in the use of intentional, ceremonial psychedelic use uses EMBRACE OF THE SERPENT as a launching-off point to discuss ayahuasca practices in Indigenous medicine and ceremony as well as a decolonized approach to the use of psychedelics for healing outside of that tradition.
Film Synopsis
The story of the relationship between Karamakate, an Amazonian shaman and last survivor of his people, and two scientists who work together over the course of 40 years to search the Amazon for a sacred healing plant.
The film tells two stories, taking place in 1909 and 1940, both starring Karamakate (played as a young man by Nilbio Torres and as an older man by Antonio Bolivar) an Amazonian shaman and last survivor of his tribe. He travels with two scientists, German Theodor Koch-Grunberg (Jan Bijvoet) and American Richard Evans Schultes (Brionne Davis), to look for the rare yakruna, a sacred plant. The film is loosely inspired by the diaries written by the two scientists during their field work in the Amazon. Embrace of the Serpent won the Art Cinema Award in the Directors' Fortnight section at the 2015 Cannes Film Festival, and it was nominated for the Best Foreign Language Film at the 88th Academy Awards.
About the Speaker
Jimmy is the co-founder of Psychedelic Passage, a concierge service that connects journeyers to vetted and qualified psychedelic facilitators with an emphasis on 1-on-1 microdosing programs as well as macrodose ceremonies. Psychedelic Passage aims to set a standard of service that protects the fundamental human right to intentional, ceremonial psychedelic use in order to create a safe and effective private use model that runs parallel to clinical, medical, and consumer models.