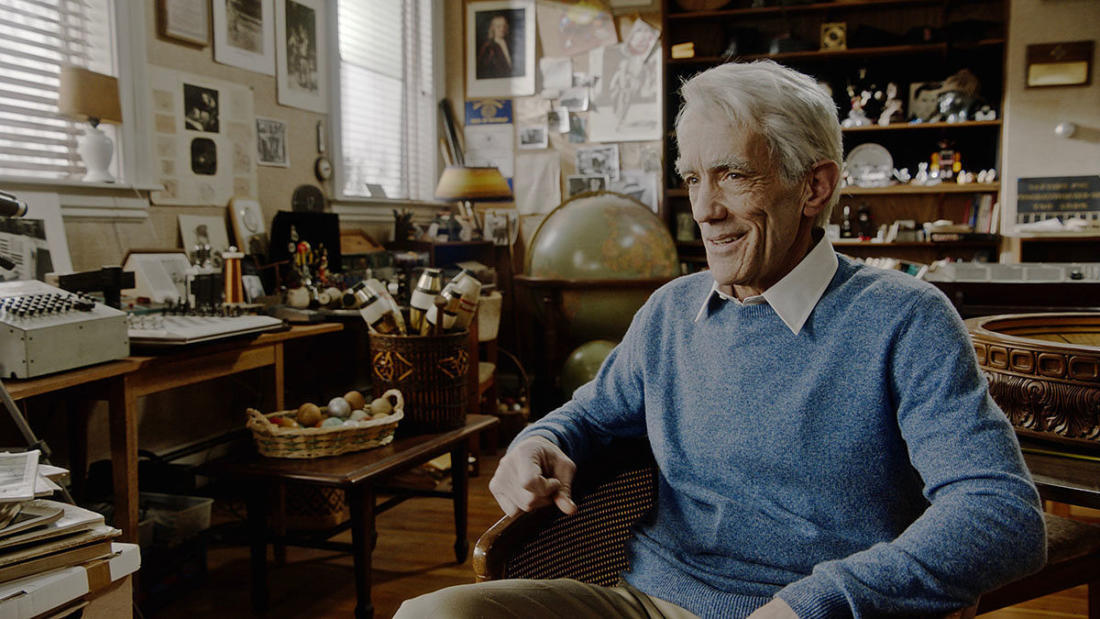 2022
with
Christopher A. Sims
Professor of Economics, Princeton University
and
Dr. Vincent Poor
Michael Henry Strater University Professor of Electrical Engineering, Princeton University
and
Dr. Robert Krovetz
President, Lexical Research
The Bit Player—

A bit of an idea: the vast applications of information theory
Program Description
Professor Vincent Poor, Dr. Robert Krovetz and Professor Christopher A. Sims explore Claude Shannon's master thesis on Information Theory as it relates to Biophysics and Economics. This discussion delves into Professor Poor's work on how Information Theory is used in Electrical Engineering, Dr. Krovetz's work in Computational Linguistics and Professor Sims's work in Econometrics.

Film Synopsis
A film about Claude Shannon, father of information theory: a playful genius whose name is largely unknown though his work revolutionized nearly every aspect of modern life.
In a blockbuster paper in 1948, Claude Shannon introduced the notion of a "bit" and laid the foundation for the information age. His ideas ripple through nearly every aspect of modern life, influencing such diverse fields as communication, computing, cryptography, neuroscience, artificial intelligence, cosmology, linguistics, and genetics. But when interviewed in the 1980s, Shannon was more interested in showing off the gadgets he'd constructed — juggling robots, a Rubik's Cube solving machine, a wearable computer to win at roulette, a unicycle without pedals, a flame-throwing trumpet — than rehashing the past. Mixing contemporary interviews, archival film, animation and dialogue drawn from interviews conducted with Shannon himself, THE BIT PLAYER tells the story of an overlooked genius who revolutionized the world, but never lost his childlike curiosity.
About the Speaker
Professor Christopher A. Sims received his PhD in 1968 from Harvard University. He has held teaching positions at Harvard, Yale University and, since 1999, Princeton University. Professor Sims has published numerous important papers in his areas of research: econometrics and macroeconomic theory and policy. Together with Thomas J. Sargent, Professor Sims was awarded the Nobel Memorial Prize in Economic Sciences. The award cited their 'empirical research on cause and effect in the macroeconomy'.
Professor Vincent Poor PhD, FRS, FREng, is the Michael Henry Strater University Professor of Electrical Engineering at Princeton University. He is a specialist in wireless telecommunications, signal processing and information theory. Professor Poor has received many honorary degrees and election to national academies. He was also President of IEEE Information Theory Society (1990) and is on the Board of Directors of the IEEE Foundation.
Dr. Robert Krovetz received his PhD from the University of Massachusetts at Amherst. His research focus is on lexical semantics and word sense disambiguation, and how they interact with judgments of document relevance. Dr. Krovetz has previously worked at the NEC Research Institute in Princeton, NJ. He was a Senior Research Scientist at Ask Jeeves and Manager of the Natural Language Group at Teoma. He is now the President of Lexical Research, a company that conducts research on the lexicon.