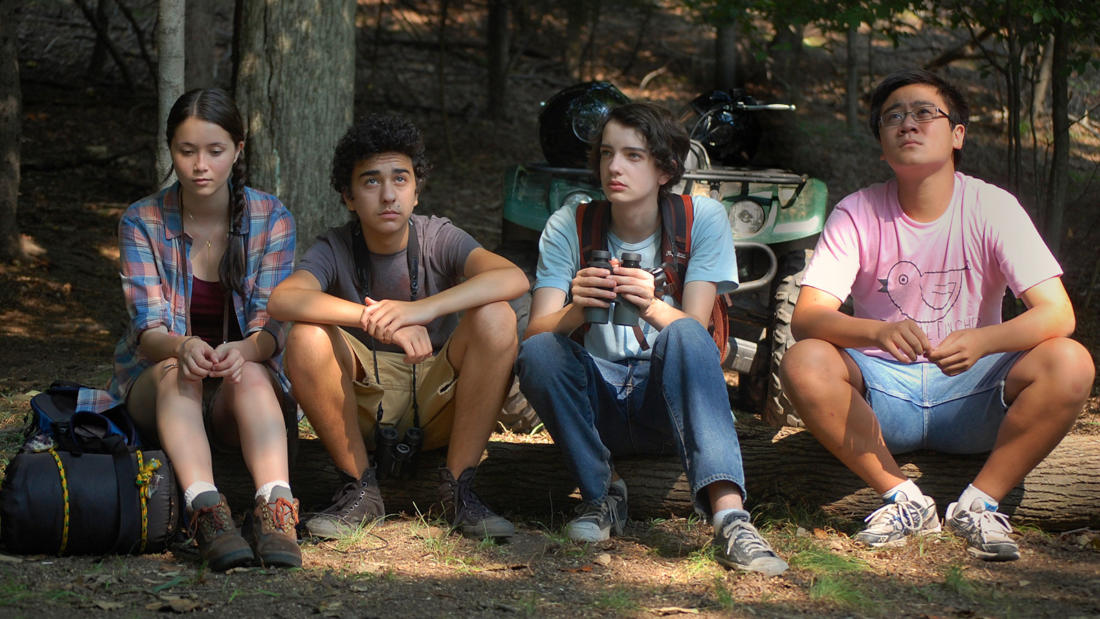 2022
with
Melissa McLeod
Founder, Feral Detroit
A Birder's Guide to Everything—

A birder's guide to Detroit
Program Description
Melissa McLeod of Feral Detroit presents 'Birding Detroit'—an overview of birding vs. birdwatching, the birds of Detroit and Belle Isle, the difference between intentional and unintentional habitat, and how and why YOU can help urban birds—through her amazing photos and stories.

Film Synopsis
Teenaged birding fanatic David Portnoy takes an epic road trip with his best friends to solidify their place in birding history.
Teenaged birding fanatic David Portnoy (Kodi Smit-McPhee) thinks he's made the discovery of a lifetime. On the eve of his widower father's second wedding, David spots what may just be the extinct Labrador duck. After consulting with a famous local ornithologist, Lawrence Konrad (Ben Kingsley), he and the two other stalwart members of the local Young Birders Society (Michael Chen, Alex Wolff), joined by their headstrong photographer classmate Ellen (Katie Chang), take off on a rollicking, interstate road trip in search of a rare bird and elusive answers to teenage questions large and small.
About the Speaker
Melissa McLeod is a lifelong Detroiter and avid birdwatcher, nature advocate and amateur naturalist. Her birding journey is not a linear one, but escalated upon spotting a pair of Hooded Mergansers at Belle Isle. Hoping to shift the "nature is elsewhere" narrative of the City, she began documenting the birds of Detroit and sharing her sightings on Instagram as @feral_detroit. She has led walks for the Detroit Audubon Society, and organizes her own sporadic birding walks that are intentionally free, informal, inclusive and leaderless.