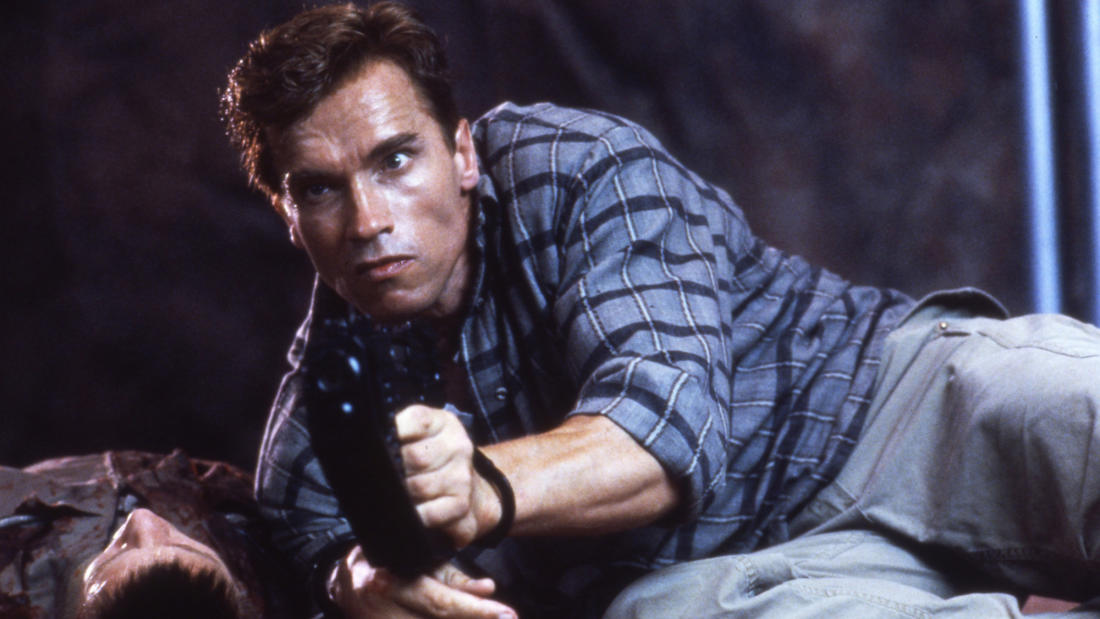 2021
with
Karen Schwartz
Associate Professor of Earth & Space Sciences, West Chester University; Director, Mather Planetarium
Total Recall—

Our obsession with Mars
Program Description
For over a century Mars has fascinated us, permeating our popular culture and our scientific inquiries. Astronomer Karen Schwarz answers the question "Why are we so drawn to this red planetary neighbor of ours?"

Film Synopsis
When a man goes for virtual vacation memories of the planet Mars, an unexpected and harrowing series of events forces him to go to the planet for real—or does he?
In the year 2084, Douglas Quaid (Arnold Schwarzenegger) is a bored construction worker who dreams of traveling to the colonized planet of Mars. He visits "Rekall," a company that plants false memories into people's brains, in order to experience the thrill of Mars without having to travel there. But when something goes wrong during the procedure, Quaid discovers that his entire life is actually a false memory and that the people who implanted it in his head now want him dead. Ensuing events leave no room for doubt that his true identity is that of a highly trained secret agent. He then follows a trail of clues to gradually recover more suppressed memories and reassumes his original calling with renewed dedication.
About the Speaker
Dr. Karen Schwarz received her BS in Physics from New Mexico Institute of Mining and Technology and her PhD in Astrophysics from Arizona State University. Dr. Schwarz is an associate professor in the Department of Earth & Space Sciences at West Chester University. She also serves as the director of the Mather Planetarium. In this role, she presents over 80 shows a year to school groups and the general public. Dr. Schwarz's scientific research is in the area of interacting binary stars. In particular, she studies elemental abundances in classical novae. Recently, she has moved into astronomy education research. Dr. Schwarz is interested in assessing the impact that informal education settings have on student learning.