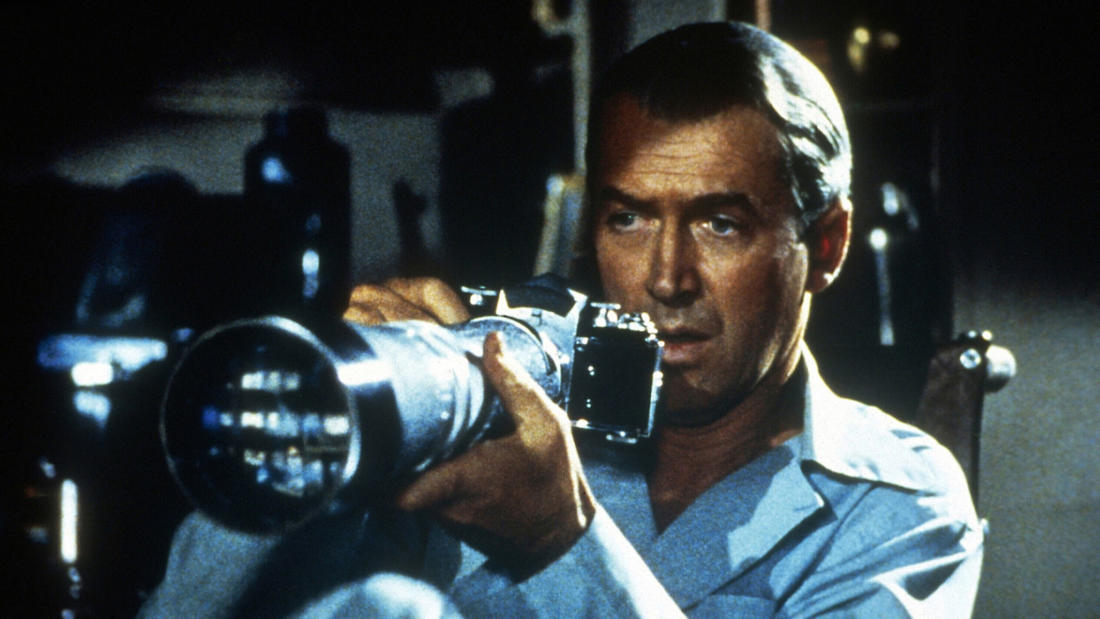 2021
with
Susan Bennet
Headshot and creative portrait photographer
Rear Window—

No, you don't really look like that: The science of the selfie
Program Description
Photographer Susan Bennet specializes in working with people who really, really hate having their picture taken. Coming from a background in sociology and a long career in corporate marketing, Susan deconstructs the power our images have over us by exposing all the ways the camera can lie.
Film Synopsis
Confined to a wheelchair after an accident, a recuperating news photographer watches neighbors apartments through his telephoto lens and becomes convinced that a murder has taken place.
Professional photographer L.B. "Jeff" Jeffries is confined to a wheelchair in his Greenwich Village apartment after an on-the-job accident, attended by Stella, an insurance nurse, and his fashion-industry girlfriend Lisa Fremont. Passing the time by looking out of his window into all the other apartments surrounding his rear courtyard, Jeff comes to believe that one of his neighbors has killed his wife, chopped up her body and disposed of it. At first, Lisa and Stella are skeptical, but eventually they get swept up in the mystery. Although Jeff has always felt his relationship with Lisa was doomed by her urban refinement and unrealistic expectations, when she puts herself in jeopardy to help him solve the crime, he begins to see her in a new light.

A simple plot synopsis of Rear Window cannot reveal what makes this Alfred Hitchcock film a constant delight after repeated viewings but also a serious object of study for film students and theorists. It works on so many levels: as a crowd-pleasing exercise in suspense, an insider study of the act of watching a film and a bleakly humorous love story. And, as director/film scholar Peter Bogdanovich and others have observed, it is "perhaps the best example of what Hitchcock's cinema stood for." According to the director's daughter Pat, this is "Hitchcock 101 - you have the anti-hero, the cool blonde, the humor, a grisly murder, a love story, and dialogue about food." [Turner Classic Movies]
Banner image courtesy of Paramount Pictures/Photofest