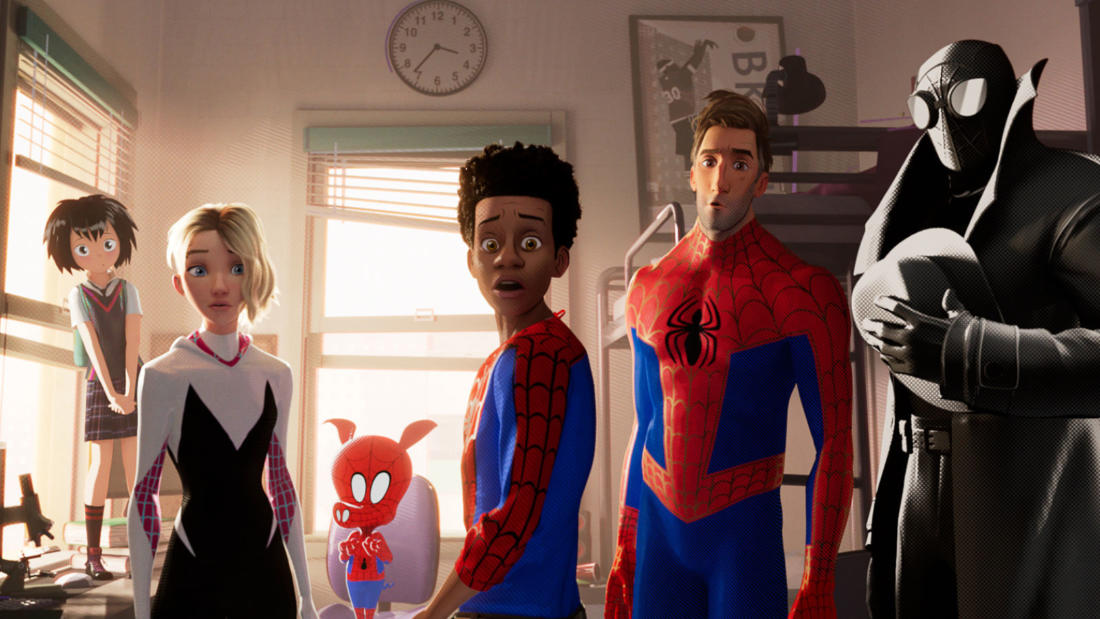 2021
with
Alex Bulmahn
Lecturer, University of Montana Department of Physics and Astronomy
Spiderman: Into the Spiderverse—

Got the world(s) on a string
Program Description
At this outdoor event, physicist Alex Bulmahn reveals what string theory says about the possibility of extra dimensions and how all of this could lead to something even more fantastic than the universe: the multiverse.
Film Synopsis
Teen Miles Morales becomes the Spider-Man of his universe, and must join with five spider-powered individuals from other dimensions to stop a threat to all realities.

Bitten by a radioactive spider in the subway, Brooklyn teenager Miles Morales suddenly develops mysterious powers that transform him into the one and only Spider-Man. When he meets Peter Parker, he soon realizes that there are many others who share his special, high-flying talents. Miles must now use his newfound skills to battle the evil Kingpin, a hulking madman who can open portals to other universes and pull different versions of Spider-Man into our world.
Phil Lord and Christopher Miller, the creative minds behind The Lego Movie and 21 Jump Street, bring their unique talents to a fresh vision of a different Spider-Man Universe, with a groundbreaking visual style that's the first of its kind. Spider-Man: Into the Spider-Verse introduces the limitless possibilities of a Spider-Verse where more than one can wear the mask.


Banner image courtesy of Sony Pictures
About the Speaker
Alex Bulmahn has served as a lecturer in the Department of Physics and Astronomy at the University of Montana. Alex arrived in Missoula in the fall of 2010, after completing his doctorate in particle phenomenology at the University of Iowa. At the University of Montana, he has taught classes in introductory physics and astronomy, classical mechanics, quantum mechanics, elementary particle physics, and general relativity, and has instructed introductory physics and astronomy laboratories.