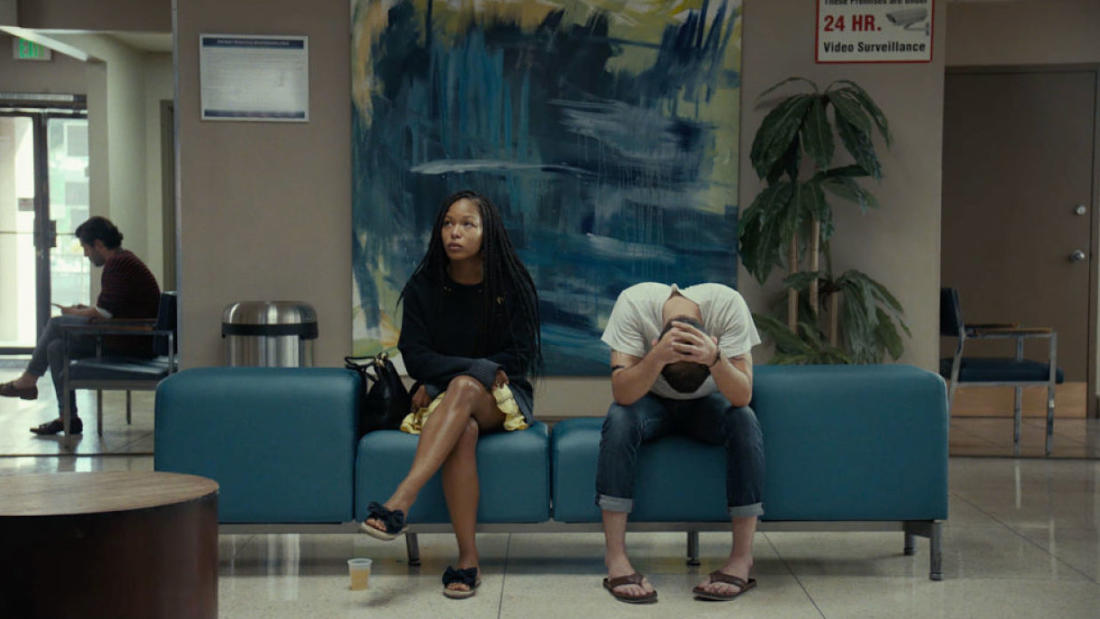 2021
with
Sara Jennings
Education Director, International Association of Forensic Nurses
and
Representatives from Pittsburgh Action Against Rape
Test Pattern—

Forensic nursing: Empowering victims of sexual assault
Program Description
At this free event spotlighting Sexual Assault Awareness month, forensic nurse Sara Jennings provides a live, remote discussion focused on the medical forensic exam and the needs of patients who seek it. The presentation is moderated by a representative of Pittsburgh Action Against Rape—one of the oldest rape crisis centers in the country—which has staff members on site for consultations during and after the screening.
Film Synopsis
An interracial couple seeks a forensic examination after the woman is sexually assaulted by a stranger.
Part psychological horror, part realist drama, this debut feature from Shatara Michelle Ford is set against the backdrop of national discussions around inequitable health care and policing, the #metoo movement, and race in America.
Test Pattern follows an interracial couple whose relationship is put to the test after a Black woman is sexually assaulted and her white boyfriend drives her from hospital to hospital in search of a rape kit. Their story reveals the systemic injustices and social conditioning women face when navigating sex and consent within the American patriarchy. Winner of top prizes at the BlackStar and New Orleans Film Festivals, this gripping social thriller offers a unique exploration of institutional racism and sexism from a Black woman's point of view.
Banner image courtesy of Kino Lorber
About the Speaker
Dr. Sara Jennings is the director of education for the International Association of Forensic Nurses. A longtime forensic nurse certified for both adult and pediatric examinations, Jennings holds a Doctor of Nursing Practice degree from Duquesne University and continues to practice clinically as a forensic nurse for an organization serving multiple hospitals in Richmond, Va.
Pittsburgh Action Against Rape provides confidential services with experienced, trained counselors and advocates and is dedicated to assisting victims of sexual abuse and ending sexual violence.