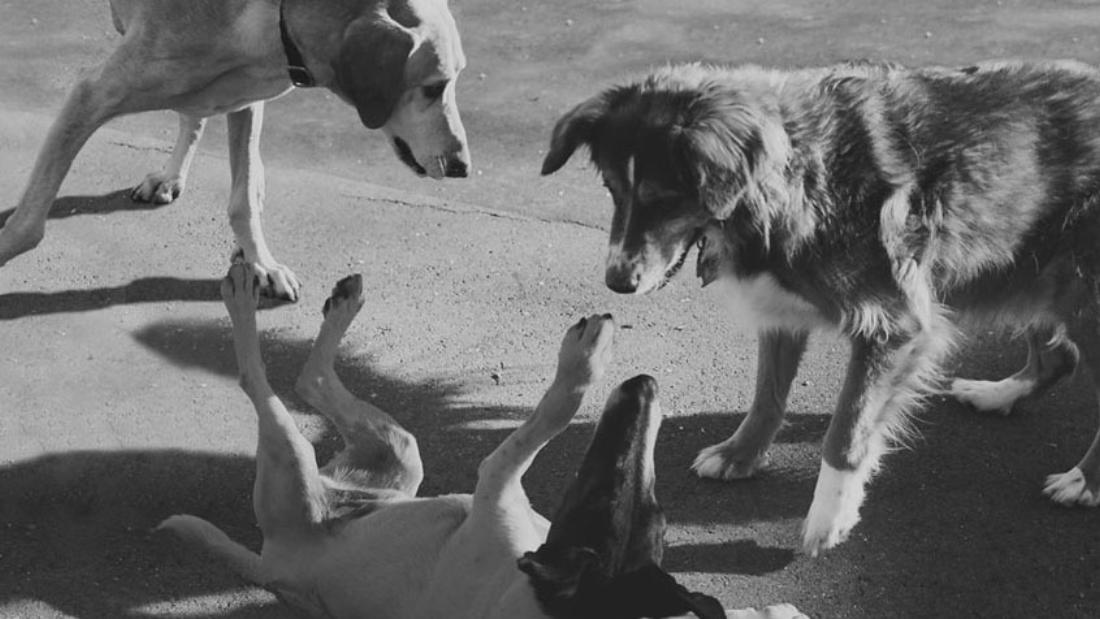 2021
with
John Harden
Filmmaker
Sci-fi shorts of John Harden: La Vie D'Un Chien, The Story of Sputnik, and New—

[ONLINE] Cinema as crystal ball
Program Description
Filmmakers, especially those who tell stories of possible futures, are much like fortune tellers. Among the questions they attempt to answer are, "Where is humankind headed?" "How will we get there?" "What is a science-fiction filmmaker's responsibility to realism and truth?" And, "How much science does a film need to have to be considered science-fiction?"
In this one-time-only, live-streamed Science on Screen event, graphic artist and award-winning short filmmaker John Harden presents three very different shorts from across his career, some humorous, some heartbreaking, each using science to explore the possibilities and problems that may await our species in the near-to-distant future. John guides us through the thought processes behind each film, and the real science that makes each one a little more than mere fiction.
Part of the 2021 National Evening of Science on Screen.
Film Synopsis
Three shorts by John Harden—some humorous, some heartbreaking—use science to explore the possibilities and problems that may await our species in the near-to-distant future.
Called "delightful," and "endlessly inventive" by Alexander Payne (director of "Sideways" and "Nebraska"), "La Vie D'un Chien" ("The Life of a Dog") explores how one scientist's quest for transformation becomes a humanity-reckoning social movement. The film won numerous prizes, including Sci-Fi London Film Festival's Best Short Film Award, 2005.
The hilariously off-kilter Cold War-themed "The Story of Sputnik" (2009) takes a retro-futurist look at an unthinkable possibility.

The movingly bittersweet "New" (2015) explores the human cost of eternal life, as an elderly married couple awake in a world where the cryogenically preserved are granted a second chance at life, in brand new bodies.
Banner image courtesy of johnfilms.com
About the Speaker
John Harden made his first Super-8 film as an extra credit project for his 7th grade Spanish class. For his efforts John received an "A" and was delighted to discover that making a movie allowed him to be the center of attention while simultaneously hiding in the back of a dark room. Perfect.
John went on to study film history and production at Santa Rosa Junior College and Sonoma State University, and screenwriting at The College of Marin and TheFilmSchool in Seattle.
His films have aired on the PBS network and screened at places like the Slamdance Film Festival, Rotterdam International Film Festival, and New Directors/New Films.
His short film LA VIE D'UN CHIEN (THE LIFE OF A DOG) won numerous festival awards including the Jury Prize for Best Narrative Short at the Los Angeles Film Festival.
His screenplays have been recognized in various competitions. THE SENSITIVITY PROGRAM (co-written with Skot Christopherson) won best science fiction screenplay in the prestigious Austin Film Festival Screenplay Competition, beating out over 700 entries in the category.
Together with his wife Sheila, John acts as independent producer on all his film projects. Working in that role for his film NEW John successfully raised over $30,000 via crowdfunding campaigns, including a $5000 USA Creative Vision Award from United States Artists. John has also served on the film jury of the Sonoma Valley Film Festival, and has read scripts for a number of screenplay competitions.
John's other skills include graphic design, illustration, and writing about himself in the third person. He resides in Santa Rosa, California.