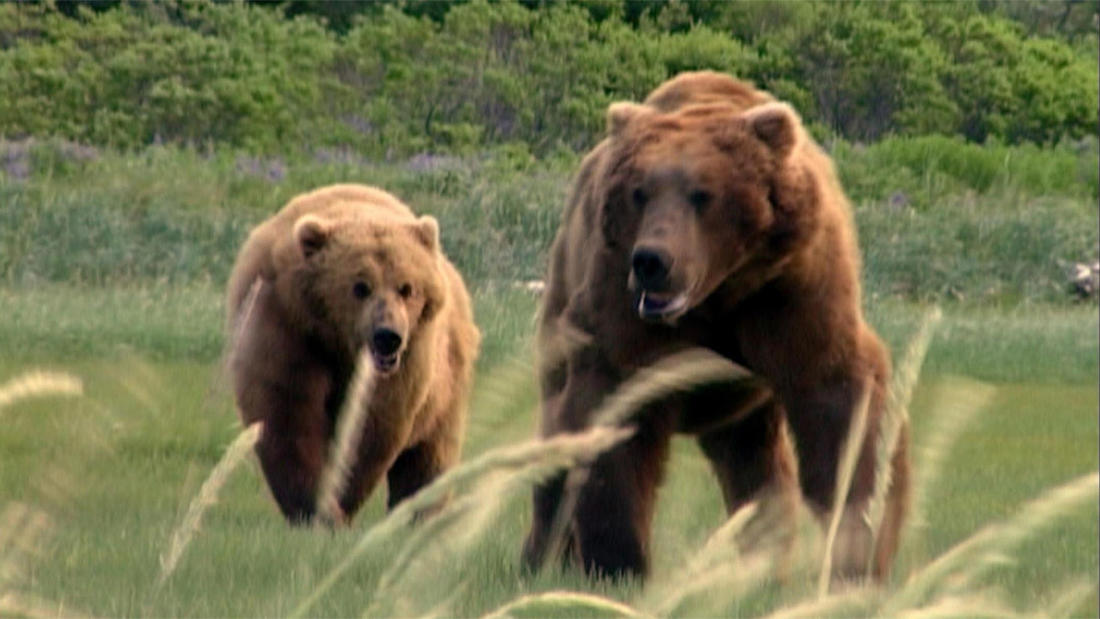 2021
with
Jeff Ewelt
Executive director, ZooMontana
Grizzly Man—

Bears and bear safety
Program Description
ZooMontana's Jeff Ewelt—aka Jeff the Nature Guy—leads an insightful discussion on the immense power of grizzly bears and how to follow bear safety in the wilderness.
Film Synopsis
A devastating and heartrending take on grizzly bear activists Timothy Treadwell and Amie Huguenard, who were killed in October of 2003 while living among grizzlies in Alaska.
Grizzly Man chronicles the life and death of bear enthusiast Timothy Treadwell, who was killed, along with his girlfriend, Amie Huguenard, by a rogue bear in October 2003. In one of the most extreme—and ultimately tragic—experiments in human-animal cohabitation ever attempted, for 13 consecutive summers, Treadwell lived (and finally died) among the bears at an Alaskan national park. The footage that he himself shot forms the core of this fascinating inquiry into the fragile relationship between man and nature.
About the Speaker
Jeff Ewelt has been involved with animals for twenty years. Upon graduation from The Ohio State University with a Bachelor's degree in Environmental Communication, Education and Interpretation, he worked at the Columbus Zoo in Ohio as a presenter and animal trainer. In 2000, he accepted a position at Tampa's Lowry Park Zoo as the Animal Ambassador Manager. After 10 years in Florida, along with his wife and newborn son, he decided to slow things down a bit by moving to Montana. In 2011, he accepted the position of Executive Director at ZooMontana in Billings.