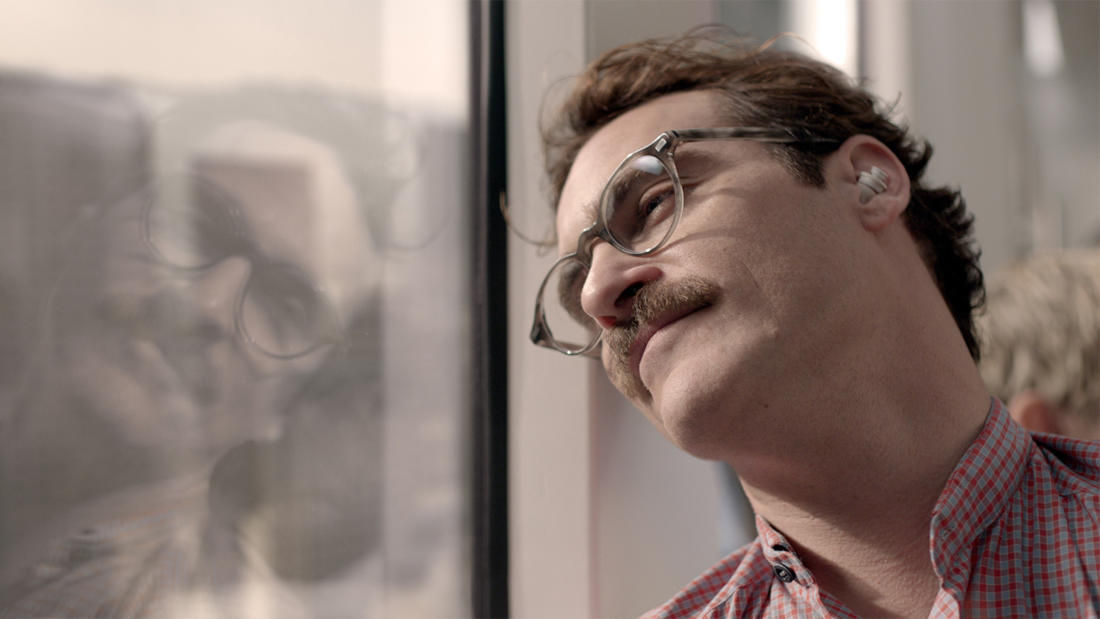 2020
with
Amber-Rose Reed
Bookseller, writer, and film critic
and
Ross Lockhart
;
and
Katie Wigglesworth
Actor, writer, and film critic
moderated by
David Templeton
Journalist and playwright
Her—

The future of sex: Love and relationships in the age of AI
Program Description
Alexa Chipman, Amber-Rose Reed, and Katie Wigglesworth, contributors to the Petaluma Argus-Courier's weekly newspaper/web movie review column "Millennials Talk Cinema," discuss the film "Her" and what it says about realities and trajectory of tech-assisted modern-day romance.
Film Synopsis
A lonely writer develops an unlikely relationship with his newly purchased operating system that's designed to meet his every need.
In the near future, a sensitive and soulful man earns a living by writing personal letters for other people. Left heartbroken after his marriage ends, Theodore (Joaquin Phoenix) forms an unlikely bond with a new operating system that has the capacity to develop into an intuitive and unique entity in its own right. He starts the program and meets the voice behind the OS1, Samantha (Scarlett Johansson). Though friends initially, the relationship soon deepens into love. Nominated for five Academy Awards, this film marks director-producer Spike Jonze's solo screenwriting debut.
About the Speaker
Amber-Rose Reed is a bookseller, writer and film critic native to the Bay Area. She has a degree in history and comparative literature from San Francisco State University, and her particular interest is the intersection of classics and popular culture. She tweets at @cheerful_earl, though mostly about soccer.

Katie Wigglesworth is an actor, writer and film critic based in the Bay Area. She is sustained on a steady diet of video games, horror movies, puns and tea.