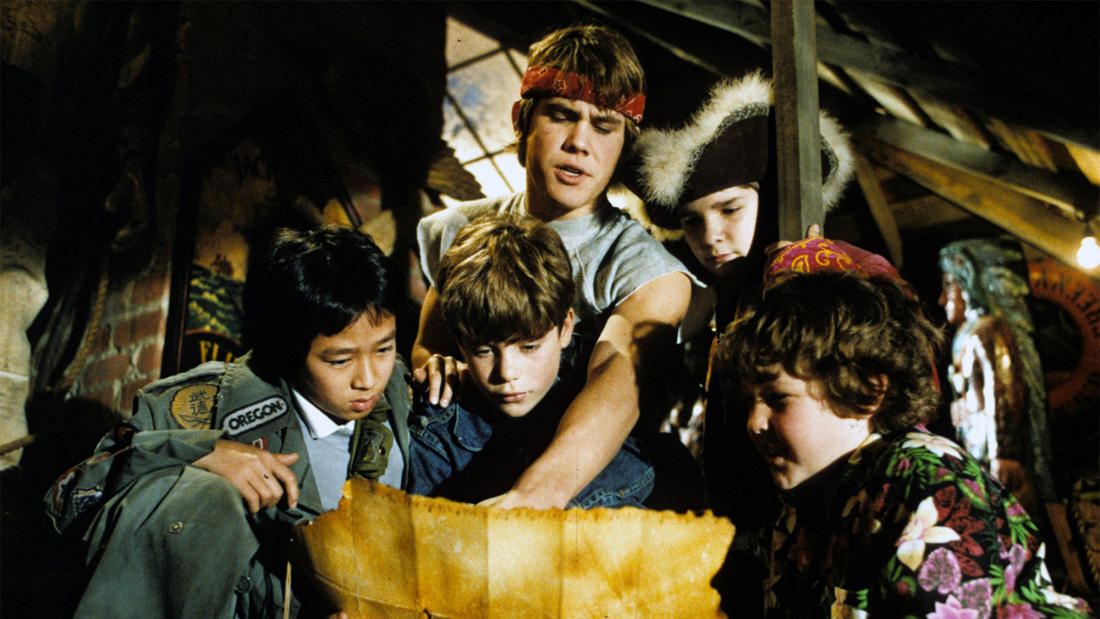 2020
with
Torry Bishop
Customer experience, onX
and
Tom Hoober
Senior GIS Analyst, onX
The Goonies—

Know where you stand: The modern map
Program Description
Torry Bishop and Tom Hoober, part of the team behind the onX wilderness map app, discuss modern-day map reading and how to use today's technology to know where in the world you are. After the presentation, the audience puts map reading to work with a Roxy Treasure Hunt around the Hip Strip.
Film Synopsis
In order to save their home from foreclosure, a group of misfits sets out to find a pirate's ancient treasure.
Facing foreclosure in the Goon Docks area of Astoria, Oregon, two brothers (Josh Brolin, Sean Astin) are desperate to find a way to save their home. After discovering a treasure map in their attic, they and their band of misfit friends set out to find it. Along the way, they cross paths with lady criminal Mama Fratelli (Anne Ramsey) and her outlaw brood, who are also determined to get their hands on the loot. Fortunately, the kids manage to befriend Fratelli's horribly deformed (but soft-hearted) son (John Matuszak), who comes to their rescue. This cult adventure comedy was adapted from a story by Steven Spielberg, with a screenplay by Chris Columbus.
About the Speaker
Torry Bishop has been with onX for about four years, working in the Customer Experience Department answering phone calls and customer emails and speaking face-to-face with those that come in to visit. He finds joy in helping customers better understand their onX product and create awesome memories and experiences while off pavement. When not working, he enjoys helping his wife, Lisa, wrangle their two sons, Griffin and Sullivan.
Tom Hoober is a senior GIS analyst at onX. He has worked in the field of web mapping for 11 years and likes being part of an evolving and increasingly prominent field. Working at onX has paired his passions for outdoors discovery and data visualization with his commitment to helping others. He also spends time volunteering for various local organizations and events, wandering the woods, running races, watching classic movies at the Roxy, and, as of last December, being a father.