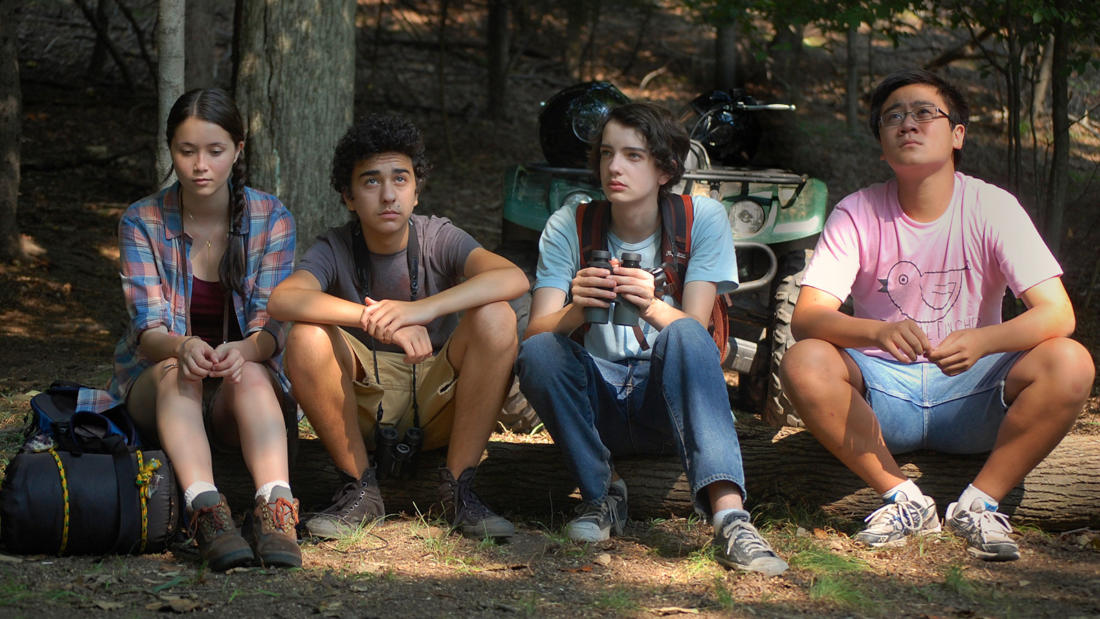 2020
with
Brian Wargo
President, Allegheny Plateau Audubon Society; Author, "Bird!: An Exploration of Hawkwatching"
A Birder's Guide to Everything—

Comeback successes of the birding world
Program Description
Birding expert Brian Wargo discusses endangered birds and comeback successes, like the recovery of the bald eagle and peregrine falcon.
Film Synopsis
Teenaged birding fanatic David Portnoy takes an epic road trip with his best friends to solidify their place in birding history.
Teenaged birding fanatic David Portnoy (Kodi Smit-McPhee) thinks he's made the discovery of a lifetime. On the eve of his widower father's second wedding, David spots what may just be the extinct Labrador duck. After consulting with a famous local ornithologist, Lawrence Konrad (Ben Kingsley), he and the two other stalwart members of the local Young Birders Society (Michael Chen, Alex Wolff), joined by their headstrong photographer classmate Ellen (Katie Chang), take off on a rollicking, interstate road trip in search of a rare bird and elusive answers to teenage questions large and small.
About the Speaker
Dr. Brian Wargo, author and president of the Allegheny Plateau Audubon Society, is an official counter at The Allegheny Front straddling Bedford and Somerset counties, the Audubon Society's western-most migration counting point in Pennsylvania. He also analyzes data from 88 hawk sites in the eastern U.S to compile a State of the Raptors report for Hawk Migration Studies. A director on the board of the Hawk Migration Association of America and an advocate for citizen science, he has created a Junior Hawkwatcher Program, which is available through the association. His book Bird!: An Exploration of Hawkwatching explains why people "get sucked into staring at the sky for hours on end." When not outdoors, Wargo is teaching physics.