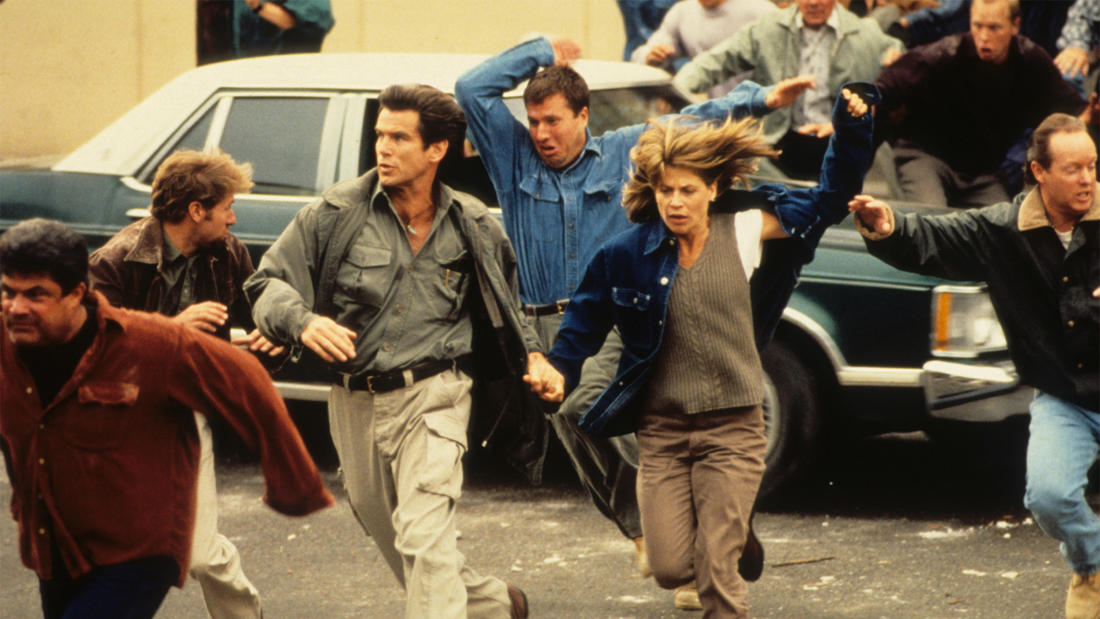 2019
with
James Swinehart
University of Nebraska-Lincoln Emeritus Professor of Geology
and
Emmett Evanoff
University of Northern Colorado Associate Professor of Geology
Dante's Peak—

Volcanic ash in Western Nebraska: past and future?
Program Description
University of Nebraska-Lincoln Emeritus Professor of Geology James Swinehart and University of Northern Colorado Associate Professor of Geology Emmett Evanoff will talk about local geology, including the volcanic ash layers at Scotts Bluff National Monument. The geologists will then provide commentary about geological science during a screening of the 1997 disaster film "Dante's Peak," in the style of the television show "Mystery Science Theater 3000."
Prior to the event, educational booths will be set up in the lobby for visitors to learn about geology, fossils, and preparing for natural disasters, featuring Scotts Bluff National Monument, Agate Fossil Beds National Monument, and Region 22 Emergency Management.
This event is open to the public, and admission is FREE, thanks to event sponsors and partners, including Scotts Bluff National Monument, the University of Nebraska-Lincoln Panhandle Research and Extension Center, Scotts Bluff County Farm Bureau, WyoBraska Gives donors, Kelley Bean Company, Monument Inn & Suites, Nebraska Arts Council, and Nebraska Cultural Endowment. Every audience member will get a free ticket for a chance at winning a raffle prize.
Film Synopsis
A vulcanologist arrives at a countryside town named Dante's Peak, which has recently been named the second most desirable place to live in America, and discovers that long-dormant volcano Dante's Peak may wake up at any moment.
Harry Dalton (Pierce Brosnan) is a volcano expert who is sent to investigate unusual seismic activity in the quiet Pacific Northwest community of Dante's Peak. There he discovers people boiled to death in the local hot spring and plant and animal life dying or displaying unusual illnesses near the city's supposedly dormant volcano. Harry becomes convinced that a major volcanic catastrophe is imminent. Rachel Wando (Linda Hamilton), the town's mayor, is skeptical of Harry's warnings. He must convince her of the potential danger before it's too late.