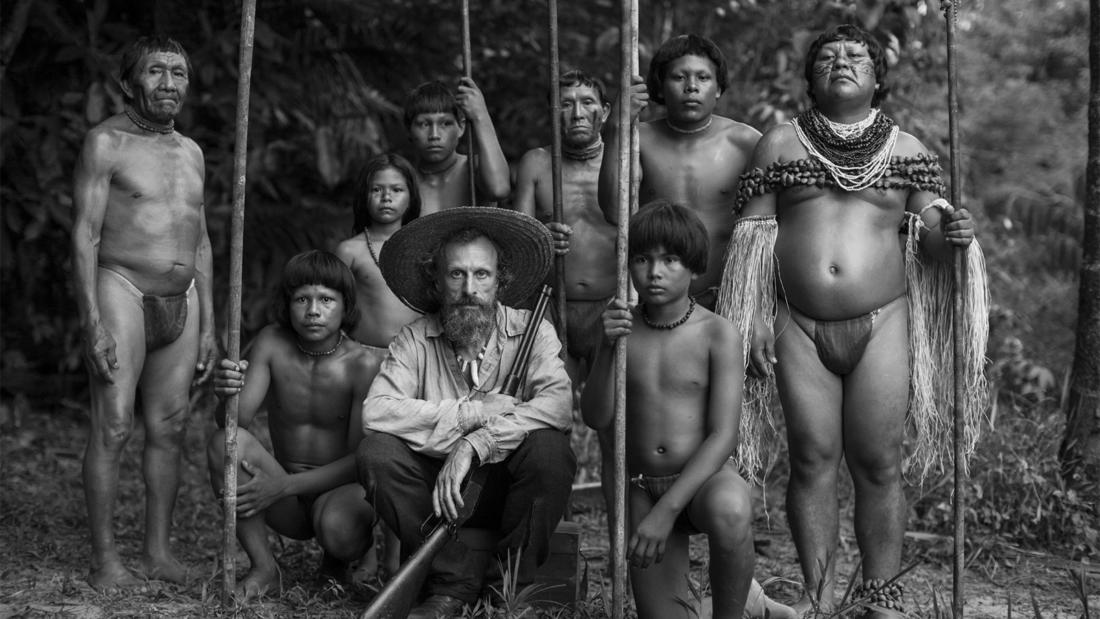 2019
with
Vivian Yéilk' Mork
Writer, artist, carver, storyteller, and traditional foods specialist; Cultural Project Manager, Chickaloon Village Traditional Council
Embrace of the Serpent—

Traditional ecological knowledge
Program Description
Artist, storyteller, and traditional foods specialist Vivian Yéilk' Mork talks about traditional ecological knowledge, focusing on traditional healing plants and the colonization of "harvesting." Presented as part of the 2019 National Week of Science on Screen.
Film Synopsis
The story of the relationship between Karamakate, an Amazonian shaman and last survivor of his people, and two scientists who work together over the course of 40 years to search the Amazon for a sacred healing plant.
The film tells two stories, taking place in 1909 and 1940, both starring Karamakate (played as a young man by Nilbio Torres and as an older man by Antonio Bolivar) an Amazonian shaman and last survivor of his tribe. He travels with two scientists, German Theodor Koch-Grunberg (Jan Bijvoet) and American Richard Evans Schultes (Brionne Davis), to look for the rare yakruna, a sacred plant. The film is loosely inspired by the diaries written by the two scientists during their field work in the Amazon. Embrace of the Serpent won the Art Cinema Award in the Directors' Fortnight section at the 2015 Cannes Film Festival, and it was nominated for the Best Foreign Language Film at the 88th Academy Awards.
About the Speaker
Vivian Yéilk' Mork was born in Wrangell, Alaska, but her clan is from Hoonah, Alaska. She is Tlingit from the T'akdeintáan clan, Snail House. Her Tlingit name is Yéilk', Cute-Little-Raven. Vivian has a masters degree in cross-cultural studies with an emphasis in indigenous knowledge systems, and a certification from Rutgers in biological plant analyzation. She is also a writer, artist, carver, storyteller, and traditional foods specialist, and currently works as the Cultural Project Manager for the Chickaloon Village Traditional Council. Vivian co-hosts the Facebook page and blog Planet Alaska with her mother, Vivian Faith Prescott.