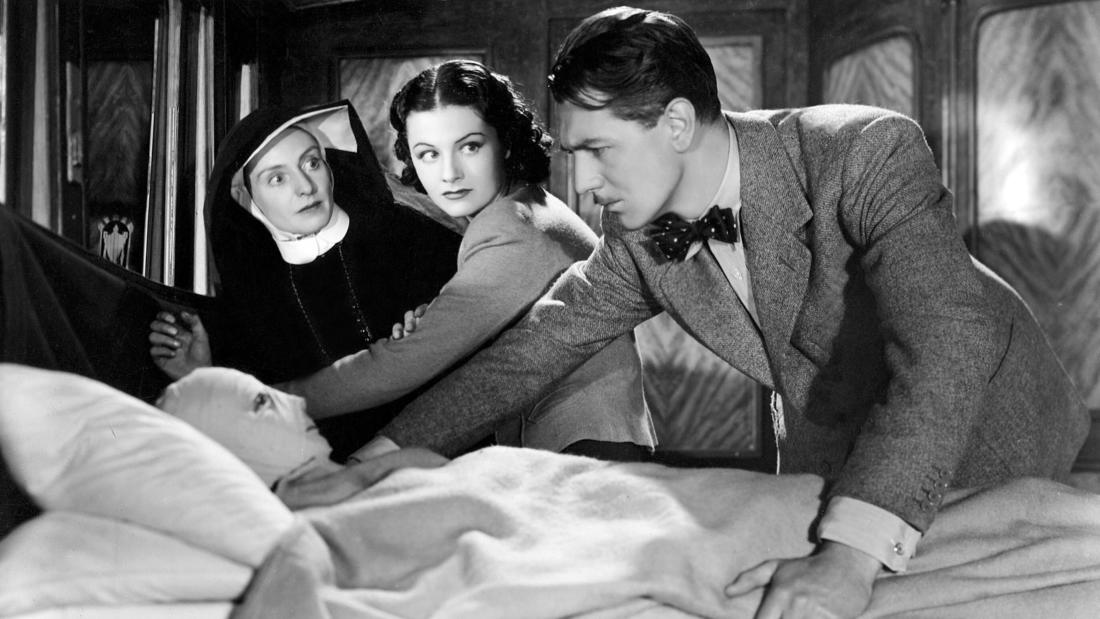 2019
with
Julie A. Suhr
Professor of Psychology and Director of Clinical Training, Ohio University
The Lady Vanishes—

Now you see her, now you don't
Program Description
Neuropsychologist Julie Suhr discusses the neuroscience behind the unconsciousness, memory impairment, and memory distortion in Hitchcock's mesmerizing thriller. Presented as part of the 2019 National Week of Science on Screen.
Film Synopsis
When an elderly lady disappears from a train, everyone aboard denies that she ever existed...except Iris, who must save her new friend and prove that she's the victim of conspiracy, not delusion.
In Alfred Hitchcock's most quick-witted and devilish comic thriller, the beautiful Iris Henderson (Margaret Lockwood), traveling across Europe by train, meets a charming spinster (Dame May Whitty), who then seems to disappear into thin air. The younger woman turns investigator and finds herself drawn into a complex web of mystery and high adventure. Also starring Michael Redgrave, The Lady Vanishes remains one of the great filmmaker's purest delights. [The Criterion Collection]
Banner image courtesy of PHOTOFEST
About the Speaker
Dr. Julie Suhr's area of specialty is clinical neuropsychology, which she views as an integration of clinical psychology and neuroscience, or as her students put it "keeping the psychology in neuropsychology." Her research reflects this integration, and the importance of a good understanding of psychology in order to understand neuroscience.