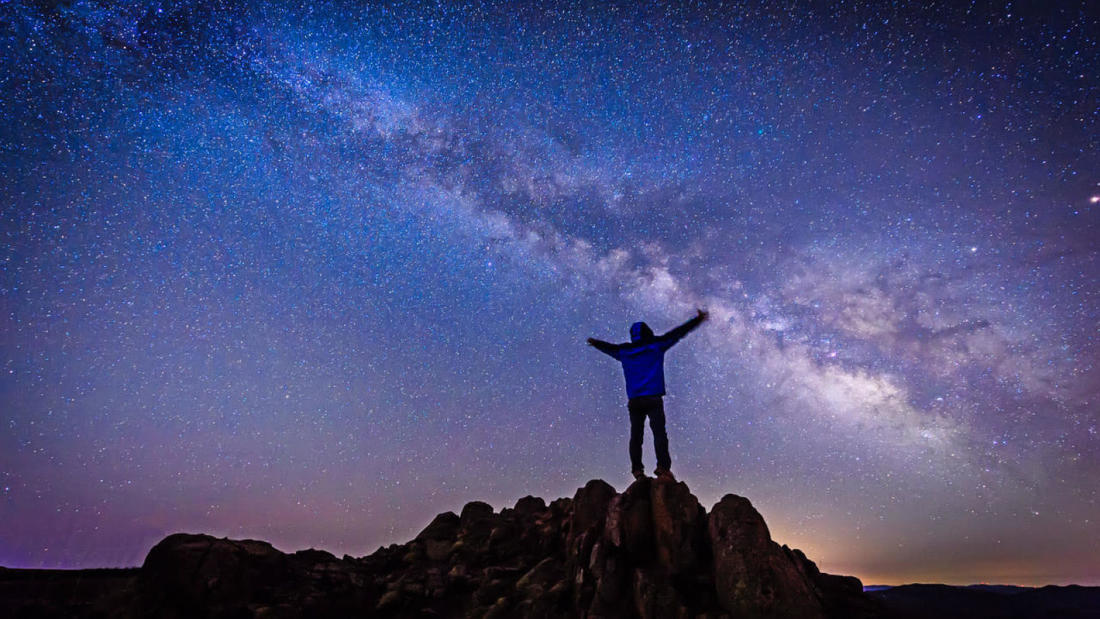 2019
with
Steve Brown
Director and producer, CHASING EINSTEIN
and
Robert McGehee
PhD student in physics, University of California Berkeley;
Chasing Einstein—

Illuminating dark matter
Program Description
At this special screening of CHASING EINSTEIN, director Steve Brown and dark matter researcher Robert McGehee discuss Robert's work reinterpreting direct detection experimental data to probe what dark matter can and cannot be. Presented as part of the 2019 National Week of Science on Screen.
Film Synopsis
This documentary follows modern physicists to find out whether Einstein's theory of relativity—as it passes its 100th birthday—stands the test of time.
Einstein's vision of gravity has shaped our understanding of the universe for 100 years. Following Nobel Laureates and 6 other physicists, CHASING EINSTEIN travels to the LIGO gravity wave detector, the CERN particle accelerator, the underground XENON lab, and telescopes probing the mysteries of Einstein's paradigm. Will his theory stand the test of time, or will a controversial new theory rewrite the textbooks?
About the Speaker
Robert McGehee is a PhD student in Physics at UC Berkeley. Electrifying interactions with Professor Hitoshi Murayama guide Robert's random walks through the entire field of high energy phenomenology. These strolls have yielded models of low-energy supersymmetry breaking, strongly interacting dark matter, and cosmologically viable Twin Higgs. When he's not colliding with exciting physics problems, Robert enjoys being a goofy dad while practicing concise communication with his young scientists.