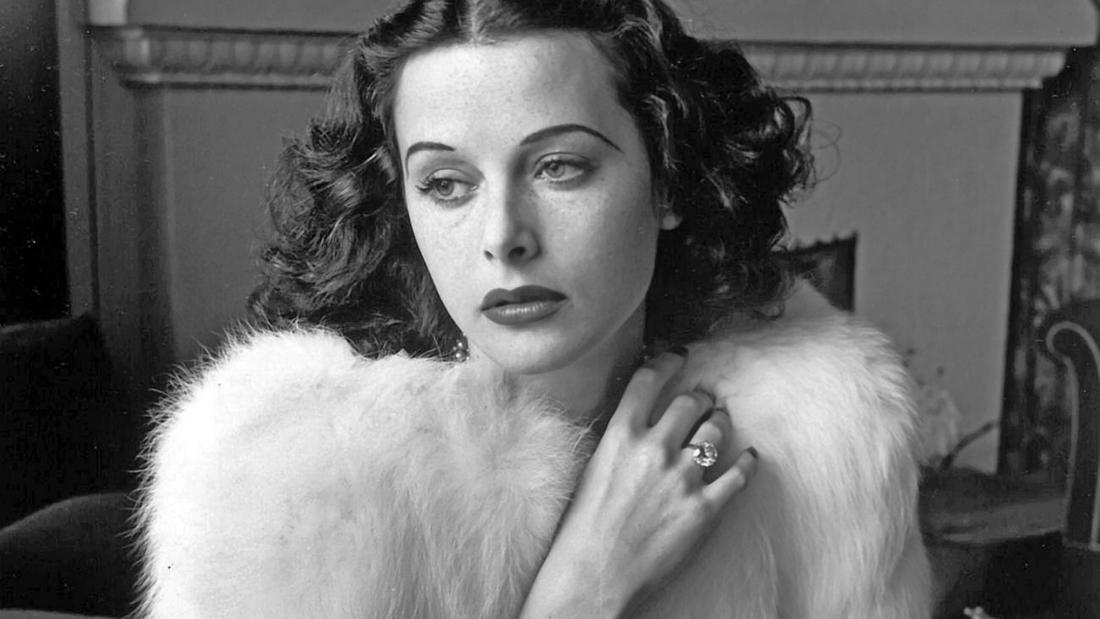 2019
with
Katherine Aidala
Professor of Physics and Chair of Physics and of Engineering, Mount Holyoke College
Bombshell: The Hedy Lamarr Story—

Beauty and brains: Women in science
Program Description
Is it true that a woman is taken less seriously as a scientist if she's beautiful? Who do you picture when you think of a scientist? Why is it that we often picture a guy with crazy hair? What are the current barriers for women in science? Mount Holyoke College Physics Department Chair Katherine Aidala leads a discussion about perceptions and realities of women in science. Presented as part of the 2019 National Week of Science on Screen.
Film Synopsis
This documentary reveals the Hedy Lamarr hidden behind the famously beautiful Hollywood star's glamorous image: a technological trailblazer whose inventions form the basis of modern WiFi, GPS, and Bluetooth systems.
Startlet. Screen Siren. The Most Beautiful Woman in the World. All phrases used to describe 1940's Hollywood actress Hedy Lamarr. Alexandra Dean's illuminating documentary adds Inventor to the list. Known for her matchless beauty and electric screen persona, Lamarr's legion of fans never knew she possessed such a beautiful mind. An Austrian Jewish émigré who acted by day and drew mechanical and electronic inventions by night, Lamarr came up with a "secret communication system" to help the Allies to beat the Nazis. Weaving in Lamarr's own voice from archival recordings, Dean reveals how Lamarr gave her patent to the Navy, received no credit for her contributions, and wound up impoverished in her latter years. Bombshell: The Hedy Lamarr Story is a film for lovers of history, Hollywood, and science.
-Tribeca Film Festival
About the Speaker
Katherine Aidala is Chair of Physics, Professor of Physics, and Chair of Engineering at Mount Holyoke College. She was a 2010 recipient of the Presidential Early Career Award for Scientists and Engineers from the White House. Her research interests span a range of areas in condensed matter physics, studying materials on the nanoscale. She teaches across the undergraduate physics curriculum, as well as a course on Gender in Science and a seminar on Science in the Media. In 2012, she founded SciTech Café, which holds monthly events to bring scientists into an informal setting to talk about their work with the general public.