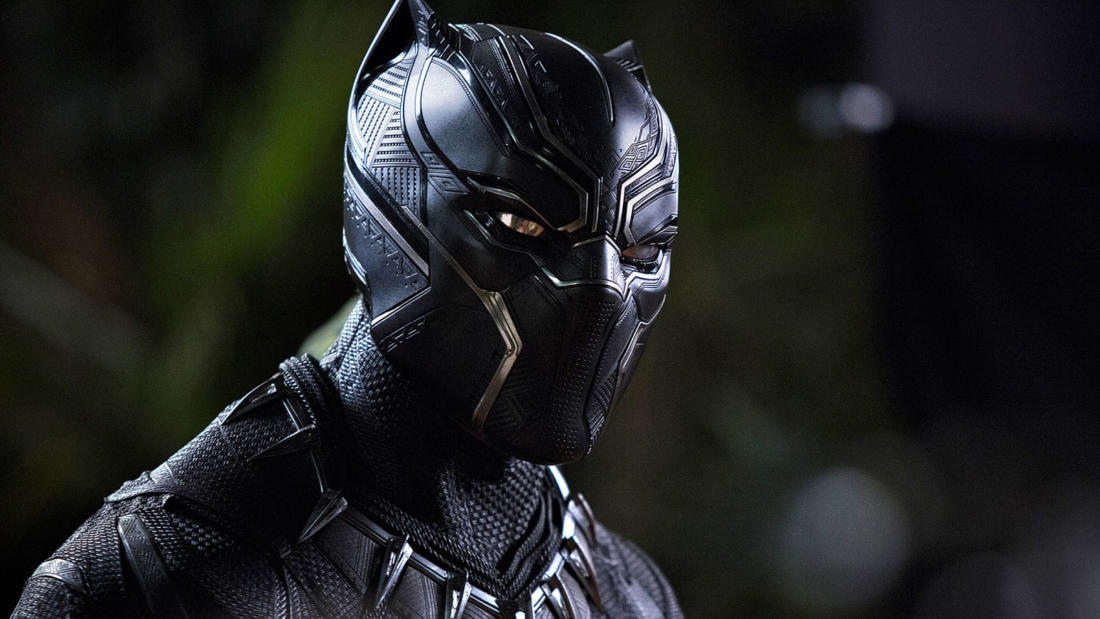 2019
with
Shane Campbell-Staton
Co-host, The Biology of Superheroes Podcast; Assistant Professor, Institute for Society and Genetics, Department of Ecology and Evolutionary Biology, University of California, Los Angeles
and
Arien Darby
Co-host, The Biology of Superheroes Podcast; Marketing Coordinator, Warner Bros. Publishing
Black Panther—

Biomimicry and the biology of elite athleticism
Program Description
In this live episode of The Biology of Superheroes Podcast, Shane and Arien discuss Marvel's Black Panther and the world of Wakanda. Using discoveries and innovations in biology and technology, they will explore what makes King T'Challa and his secretive kingdom so amazing. They will chat about a wide variety of subjects, including biomimicry and biologically-inspired engineering, the genetics of elite athleticism, and the role of culture in shaping human performance.
Film Synopsis
T'Challa returns to the African nation of Wakanda to take his rightful place as king—and Black Panther. But he is drawn into a conflict that puts the fate of Wakanda and the entire world at risk.
Marvel Studios' BLACK PANTHER follows T'Challa who, after the death of his father, the King of Wakanda, returns home to the isolated, technologically advanced African nation to succeed to the throne and take his rightful place as king.
But when a powerful old enemy reappears, T'Challa's mettle as king—and Black Panther—is tested. He is drawn into a formidable conflict that puts the fate of Wakanda and the entire world at risk. Faced with treachery and danger, the young king must rally his allies and release the full power of Black Panther to defeat his foes and secure the safety of his people and their way of life.
The highest-grossing movie of 2018, BLACK PANTHER was the first superhero film to be nominated for a Best Picture Oscar and won 3 Oscars, for Best Original Score, Best Costume Design, and Best Production Design.
About the Speaker
Shane Campbell-Staton is an evolutionary biologist who studies physiological and genomic adaptation to climate change. Much of his work focuses on how human activity, from climate change to urbanization, shapes evolution in wild populations. He currently works as a National Science Foundation Postdoctoral Fellow at the University of Montana and will soon join the faculty of UCLA as a tenure-track assistant professor.
In addition to his research, Shane also has a passion for science communication. His most recent project, The Biology of Superheroes Podcast, combines science fiction with modern research to explore the limits of form and function in the natural world. This podcast started as a small course he taught as a graduate student at Harvard University. Now, in collaboration with Arien Darby, The Biology of Superheroes Podcast merges the nerd multiverse to find the science in the fiction when it comes to superheroes, giant monsters, cyborgs, zombies, and other incredible sci-fi topics.
Arien Darby is a 10-year entertainment professional by day, and comic book-reading, video game-playing, Netflix-consuming pop-culturist by night. Over the course of his career, he has worked with a variety of properties including Marvel, DC Comics, Lord of the Rings, Harry Potter, and more. Infatuated with the intersect of where geek culture meets mainstream, Arien believes in the universal power of great storytelling and is passionate about sharing tales that bring inspiration, joy, and a little bit of laughter to the world.
Blessed with a voracious appetite for literature at an early age, Arien first fell in love with comic books after reading X-Men issue #25 in 1993, which featured a classic battle for the ages between Magneto and Wolverine. There's just something captivatingly age-inappropriate about witnessing a super-villain rip the adamantium from a hero's body that changes a young boy's life trajectory forever, ya know?
Ready to take on the world and armed with his favorite Marvel superheroes poster in tow, Arien entered collegiate undergrad dorm life feeling destined for success and popularity. Indeed, it was in the hallowed halls of that very same upstate New York university that he first encountered Shane Campbell-Staton, thus kindling a lifelong friendship and the beginning of something more to come in the future. Now, in the full Spidey-swing of adulthood, Arien recognizes that with great power truly comes great responsibility. Emboldened by a strong desire to share their respective passions with the world, Shane and Arien have teamed-up for a crossover story of epic proportions – The Biology of Superheroes Podcast – and the rest is now history in the making.