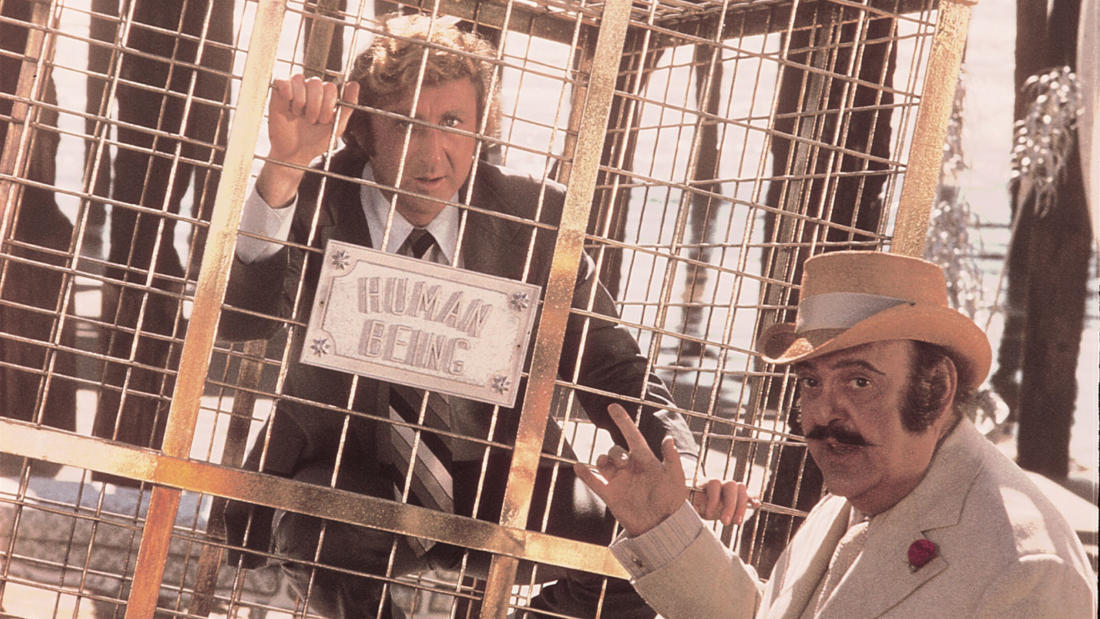 2018
with
Ester Fuchs
Professor of International and Public Affairs, Columbia University; Director, Columbia University Urban and Social Policy Program
and
Theresa Rebeck
Playwright and author
Rhinoceros—

The decline of civilization, again
Program Description
Political scientist Ester Fuchs and playwright Theresa Rebeck discuss how the political theories presented in the film resonate today.
Film Synopsis
A meek office clerk in love with his co-worker finds that everyone around him, even his pompous best friend, is changing into a rhinoceros.
Would you want to be a rhinoceros? But what if everyone else was one?
One by one, people are turning into rhinoceroses. Incredulous office clerk Stanley (Gene Wilder) starts to think such a transformation might not be the worst thing. Reuniting Mostel and Wilder for the first and only time after The Producers, Rhinoceros is an adaptation of Eugène Ionesco's absurdist, anti-fascist play, which premiered at the Royal Court in London in 1960 and was directed by Orson Welles. Mostel won a Tony Award in a production the following year for the role he reprises in the film with physical-comedic genius.

Photo courtesy of PHOTOFEST
About the Speaker
Ester Fuchs is a professor of international and public affairs and political science at Columbia University and is the director of the university's Urban and Social Policy Program. Her research focuses on topics including urban politics and policy, political participation, and American parties and elections. She is author Mayors and Money: Fiscal Policy in New York and Chicago (University of Chicago Press, 2010). Dr. Fuchs is director of WhosOnTheBallot.org, an online voter engagement initiative.
Theresa Rebeck is a prolific writer with success spanning theater, television, film, and literature. Her fourth Broadway play, Bernhardt/Hamlet, will premiere at the Roundabout Theatre this fall starring Janet McTeer. Rebeck's plays—including Seminar, which starred Alan Rickman—have won multiple awards, including being a finalist for the Pulitzer Prize for Drama. Her play Downstairs will receive its New York premiere at Primary Stages in November, starring Tim Daly and Tyne Daly. Ms. Rebeck's work in television includes creating the NBC drama Smash, and she has written feature films including Harriet the Spy and Jessica Chastain's 355, which was at the 2018 Cannes Film Festival market and will star Chastain, Lupita Nyong'o, Penelope Cruz, and Marion Cotillard. Theresa Rebeck has been named one of the 150 Fearless Women in the World by Newsweek. In 1996, she adapted Rhinoceros for its first major New York revival since the 1960s.