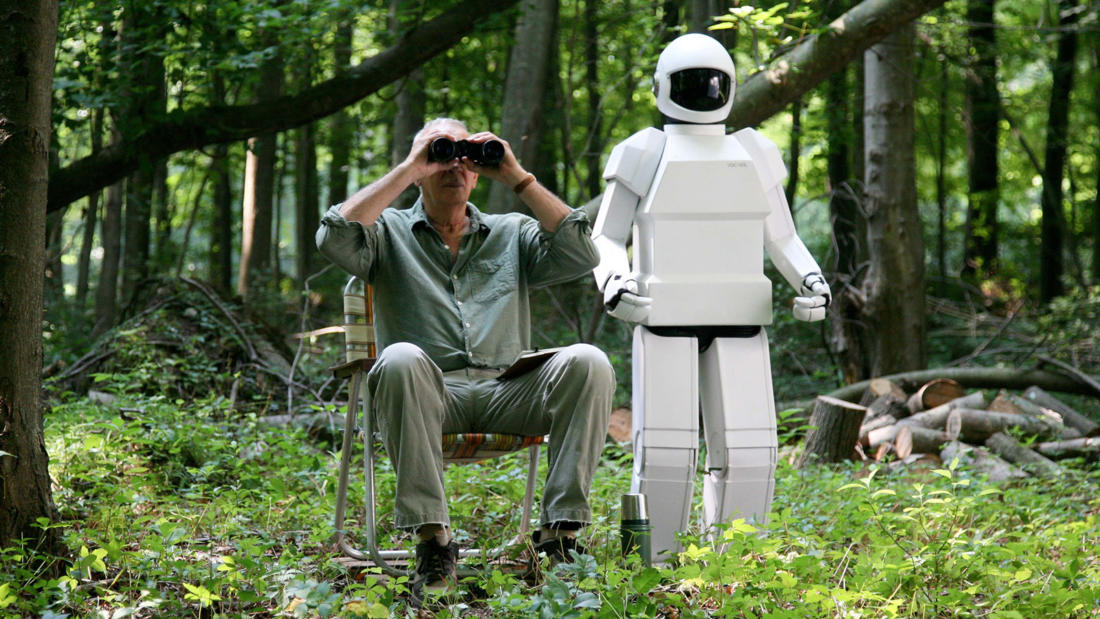 2018
with
Amy LaViers
Assistant Professor of Mechanical Science and Engineering, University of Illinois at Urbana-Champaign; Director of the Robotics, Automation, and Dance Laboratory
Robot & Frank—

Robots on screen: Mechanics vs. special effects
Program Description
Mechanical engineer and choreographer Amy LaViers reveals what on-screen exploits robots are really capable of—and what's just special effects.
Film Synopsis
In the near future, an ex-jewel thief receives a gift from his son: a robot butler programmed to look after him. But soon the two companions try their luck as a heist team.
In the near future, Frank (Frank Langella) is a retired catburglar living alone, while his successful son, Hunter (James Marsden), tries to care for him from afar. Finally, Hunter gets him a robot caretaker (voiced by Peter Sarsgaard), and Frank soon learns that the robot is useful as a burglary aide. As Frank tries to restart his old profession, the uncomfortable realities of a changing world and his worsening dementia threaten to go beyond what any robot can do for him.