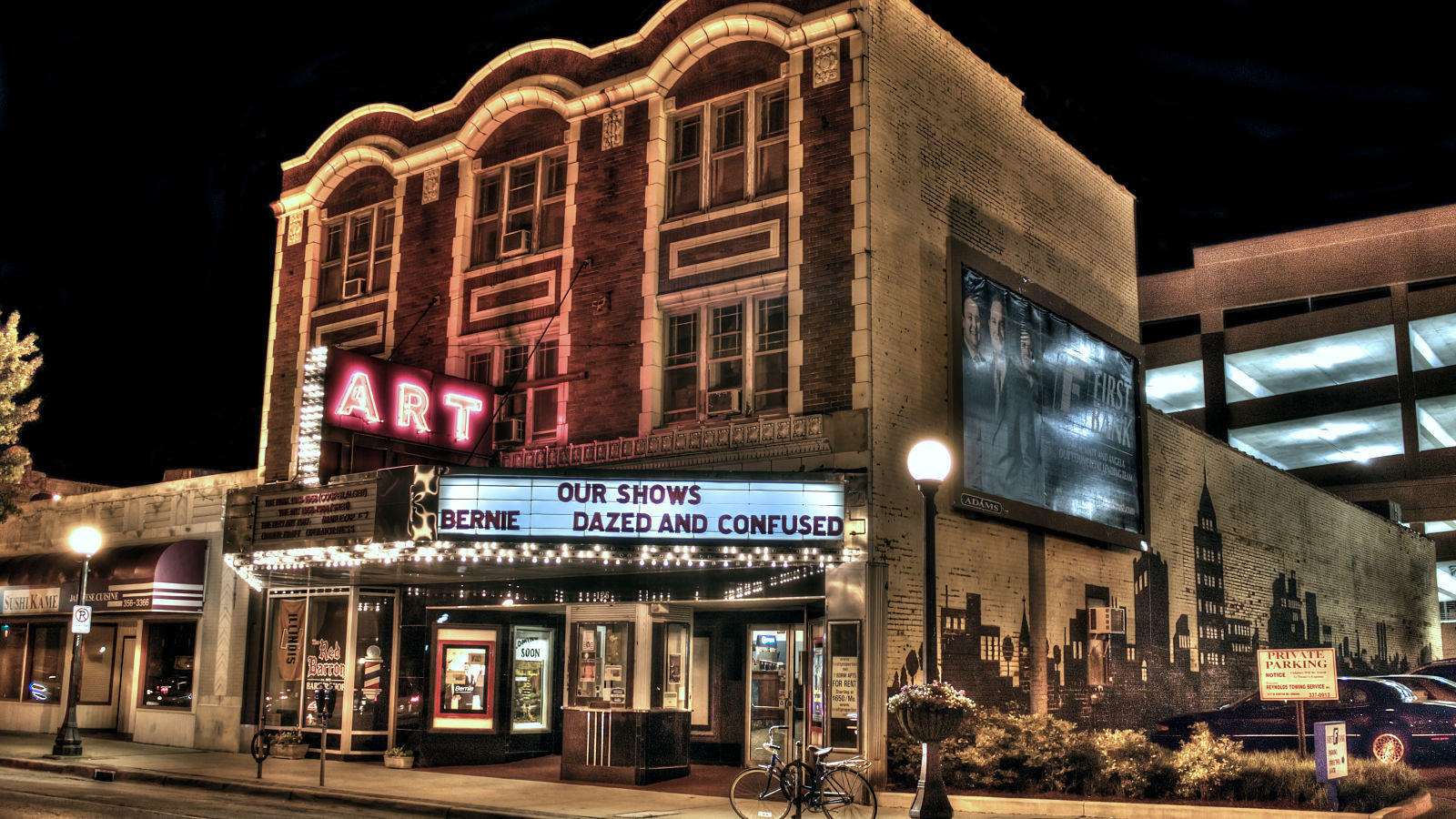 Art Theater
The Art Film Foundation provides Champaign-Urbana with a tax-deductible way to support art film programming.
Incorporated in 2015, the AFF is committed to supporting independent and foreign films in the Champaign-Urbana area, especially ones that might not typically appear at a local Cineplex. Funds raised by the AFF are distributed via grants to support local efforts to screen such films.
The Art Film Foundation also operates the Art Theater, a non-profit cinema in downtown Champaign that presents hundreds of films, festivals, special series, and public discussions every year. The theater's curated film program includes new releases and special engagements highlighting marginalized cinema artists. Art Theater generates enthusiasm and significance for cinema through education initiatives at the theater, and regularly partners with community and educational organizations. Through laugher, tears, and critical reflection, the Art Theater builds a model community cinema.