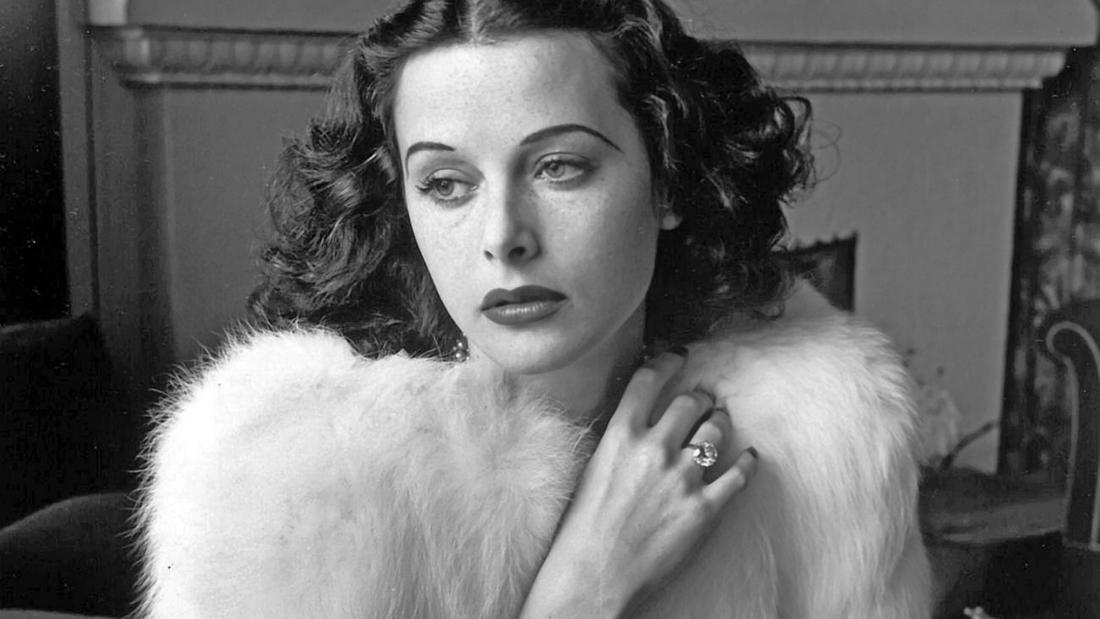 2018
with
Alice Pawley
Associate Professor at the School of Engineering Education; affiliate faculty member in the Gender, Women's and Sexuality Studies Program; and affiliate faculty member in the Division of Environmental and Ecological Engineering, Purdue University​​
Bombshell: The Hedy Lamarr Story—

The representation of women in STEM
Program Description
Engineer and gender-studies expert Alice Pawley hosts a post-show discussion about the representation of women in STEM fields.
Film Synopsis
This documentary reveals the Hedy Lamarr hidden behind the famously beautiful Hollywood star's glamorous image: a technological trailblazer whose inventions form the basis of modern WiFi, GPS, and Bluetooth systems.
Startlet. Screen Siren. The Most Beautiful Woman in the World. All phrases used to describe 1940's Hollywood actress Hedy Lamarr. Alexandra Dean's illuminating documentary adds Inventor to the list. Known for her matchless beauty and electric screen persona, Lamarr's legion of fans never knew she possessed such a beautiful mind. An Austrian Jewish émigré who acted by day and drew mechanical and electronic inventions by night, Lamarr came up with a "secret communication system" to help the Allies to beat the Nazis. Weaving in Lamarr's own voice from archival recordings, Dean reveals how Lamarr gave her patent to the Navy, received no credit for her contributions, and wound up impoverished in her latter years. Bombshell: The Hedy Lamarr Story is a film for lovers of history, Hollywood, and science.
-Tribeca Film Festival
About the Speaker
Alice Pawley is an associate professor in the School of Engineering Education and an affiliate faculty member in the Gender, Women's and Sexuality Studies Program and the Division of Environmental and Ecological Engineering at Purdue University.

She was co-PI of Purdue's ADVANCE program from 2008 to 2014, focusing on the underrepresentation of women in STEM faculty positions. She runs the Feminist Research in Engineering Education (FREE, formerly RIFE, group), whose diverse projects and group members are described at feministengineering.org. She received a CAREER award in 2010 and a PECASE award in 2012 for her project researching the stories of undergraduate engineering women and men of color and white women. She has received ASEE-ERM's best paper award for her CAREER research, and the Denice Denton Emerging Leader award from the Anita Borg Institute, both in 2013. She helped found, fund, and grow the PEER Collaborative, a peer mentoring group of early career and recently tenured faculty and research staff primarily evaluated based on their engineering education research productivity.

Prof. Pawley's goal through her work at Purdue is to help people, including the engineering education profession, develop engineering education that is more inclusive, engaged, and socially just. To do this, she believes in saying what needs to be said—to colleagues, students, and the profession as a whole. She sees community as her religion in how she mentors graduate students, engages with colleagues in her local department, seeks collaborations with colleagues across disciplines and across the country, and engages actively as a citizen in local, state, and national progressive politics. She believes that waste—of anything, including time, energy, effort, or materials—is a form a disrespect to oneself and others, and strives to use organizational systems to better focus both her and her students' attention on doing this important work together. She also believes that noticing daily details about people's lives honors us all as human beings, and shows this through getting curious about students and colleagues' lives to recognize the realities everyone is dealing with as they come to do their work together. It is through these core values that Prof. Pawley tries to embody and advance a more inclusive, engaged, and socially just vision of engineering education.