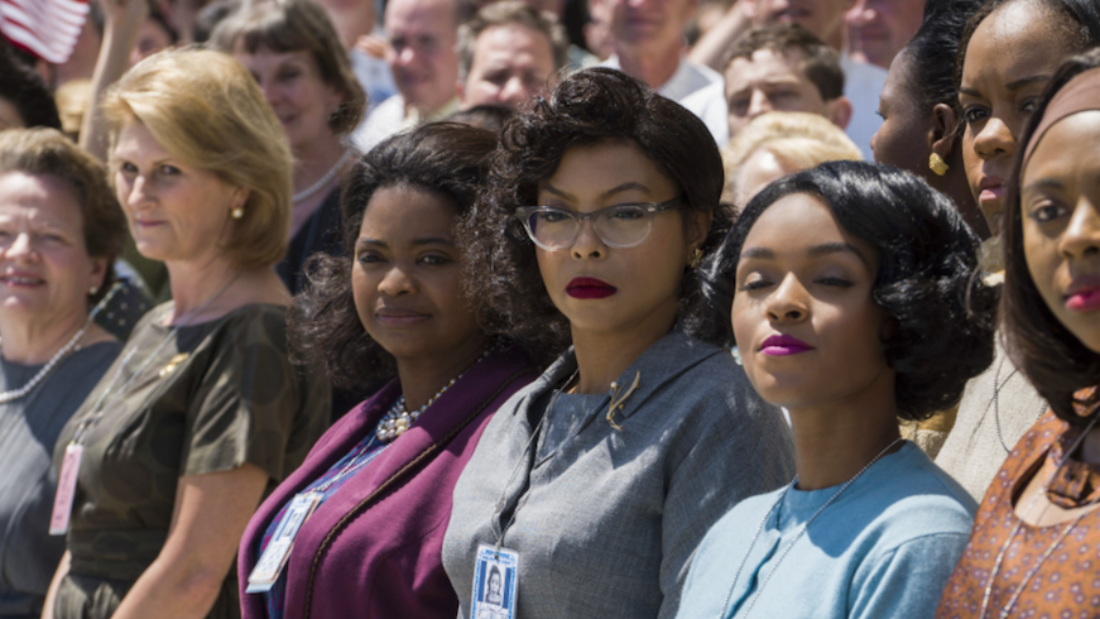 2017
with
Christina Geierman
Science teacher, North Bend High School
Hidden Figures—

The challenges facing female scientists
Program Description
Think of a famous scientist. Who did you think of? Was it Albert Einstein or Steven Hawking or even Bill Nye the Science Guy? Chances are, the scientist you thought of was male. At this presentation, led by local science teacher Christina Geierman, you'll learn more about female scientists and the challenges they face in a male-dominated field. Admission donations benefit the North Bend High School science program.
Film Synopsis
A team of African American women provide NASA with important mathematical data needed to launch the program's first successful space missions.
As the United States raced against Russia to put a man in space, three brilliant African American women at NASA — Katherine Johnson (Taraji P. Henson), Dorothy Vaughan (Octavia Spencer), and Mary Jackson (Janelle Monáe) — became the brains behind one of the greatest operations in history: the launch of astronaut John Glenn (Glen Powell) into orbit, a stunning achievement that restored the nation's confidence, turned around the Space Race, and captivated the world.

About the Speaker
Christina Geierman is a teacher and a scientist. Christina has been teaching science in the Coos Bay area in some capacity since 2004. She currently teaches physics and a dual-credit biology course at North Bend High School and has been recognized with an Outstanding Classroom Teacher Award by the Oregon Science Teachers Association. She has studied the biomechanics of barnacle feeding at the Oregon Institute of Marine Biology and had her work published in The Journal of Experimental Marine Biology and Ecology. For the past two summers, she has been working as a Murdock Partner in Science doing green crab research at the South Slough National Estuarine Research Reserve. Christina also enjoys playing the trombone and going on long hikes with her husband, Edward, and dog, Rover.