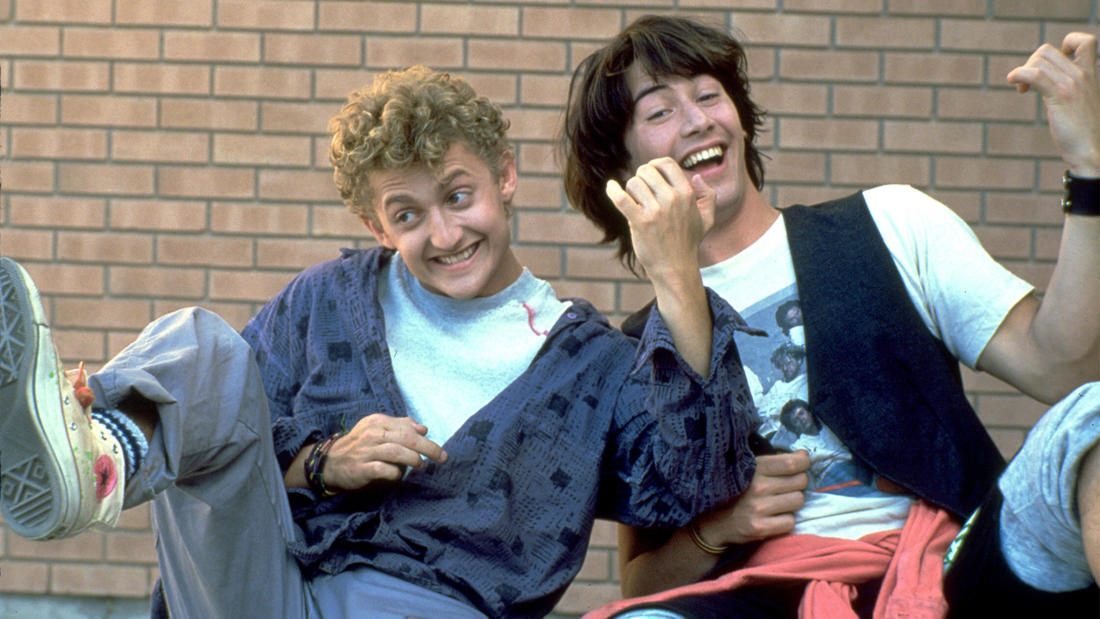 2017
with
Dr. William Wootters
Professor of Physics, Williams College
Bill & Ted's Excellent Adventure—

Does the past actually exist?
Program Description
Does the past actually exist? If it doesn't exist, how could anyone go there, and how could Beethoven, for example, still be available for Bill and Ted's report? Physics doesn't answer this question, nor does it tell us whether, even if the past does exist, one could build a time machine to get there. But it does have a few things to say on the subject.
Film Synopsis
Two seemingly dumb teens struggle to prepare a historical presentation with the help of a time machine.
With only a few days left before their high school graduation, two most excellent dudes, Bill S. Preston, Esq. (Keanu Reeves) and Ted "Theodore" Logan (Alex Winter), are on the verge of flunking history. Unless they can ace their final history report, Ted's dad will pack him off to a military academy in Alaska, meaning their band, The Wyld Stallyns, will come to a heinous end. Luckily for these wanna-be rock stars, a guardian angel from the future, Rufus (George Carlin), comes to them with a bodacious solution: a time-traversing phone booth in which they travel back to the past and round up personages of historical significance who can help them stage a most triumphant oral report.
About the Speaker
Dr. William Wootters teaches physics at Williams College and does research in the foundations of quantum mechanics and in quantum information theory (the theory underlying the prospect of a quantum computer). One idea that has emerged from his work (with collaborators) is the possibility of "quantum teleportation," a process in which a quantum state is transported from one object to another without traveling through the intervening space. Dr. Wootters received his BS from Stanford University and his PhD in physics from the University of Texas, Austin.